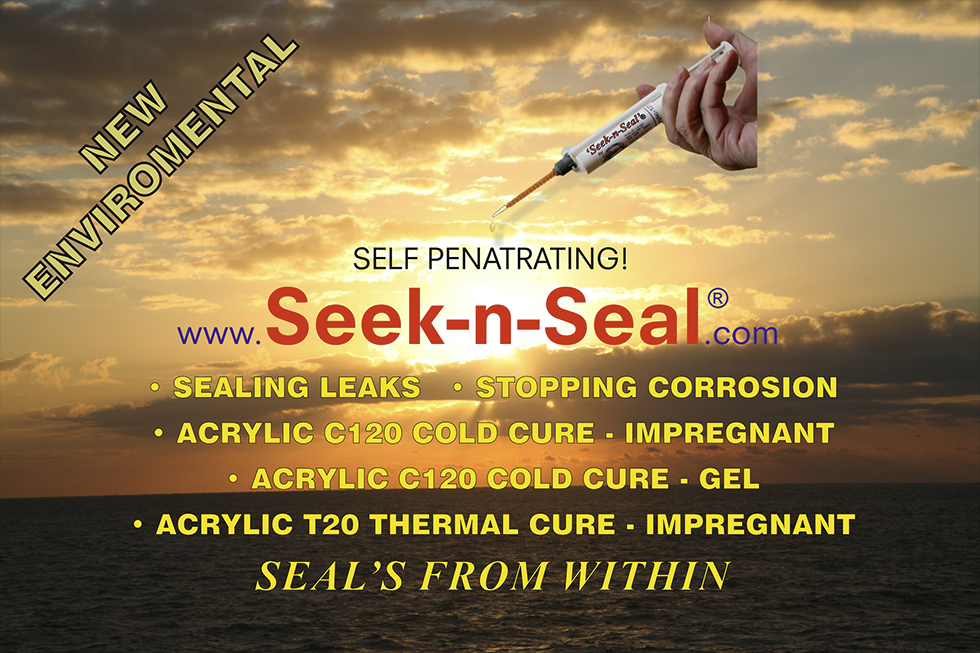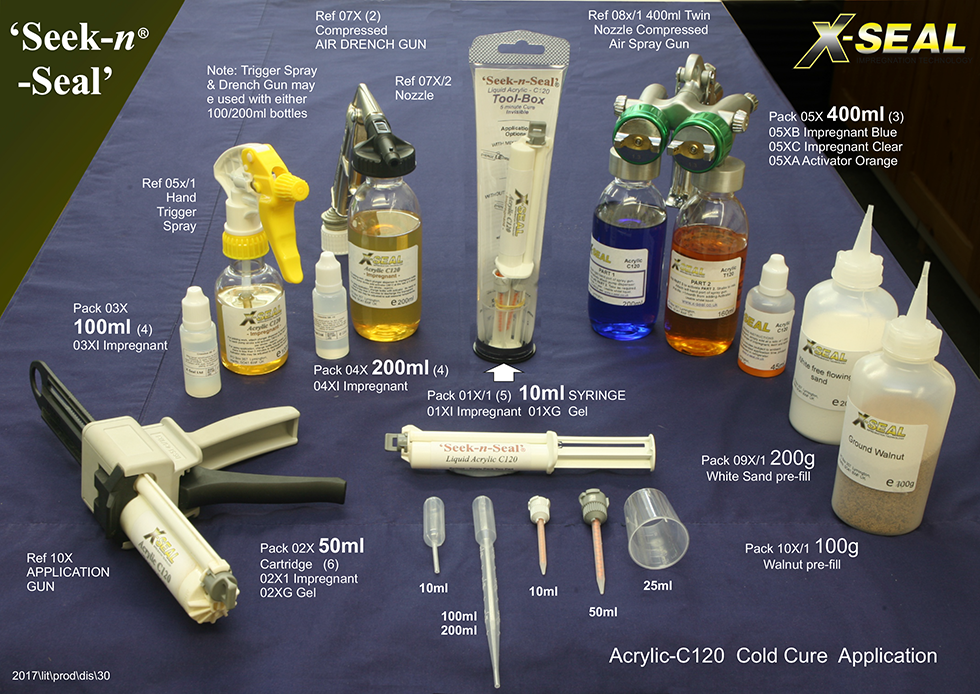 CATALOGUE
This publication is copyright protected 2022
INDEX
Copyright © 2022 X-Seal Limited
INTRODUCTION

01
Acrylic C120 Impregnant
Intelligent. Self Penetrating Liquid Acrylic Impregnant. Driven by capillary attraction. Mimics rain water. Finds, fills and seals unwanted structural voids and defects. Stops metal corrosion and structural erosion. Fast cure. Invisible. Simple to apply. Protection from solar radiation means long life expectancy.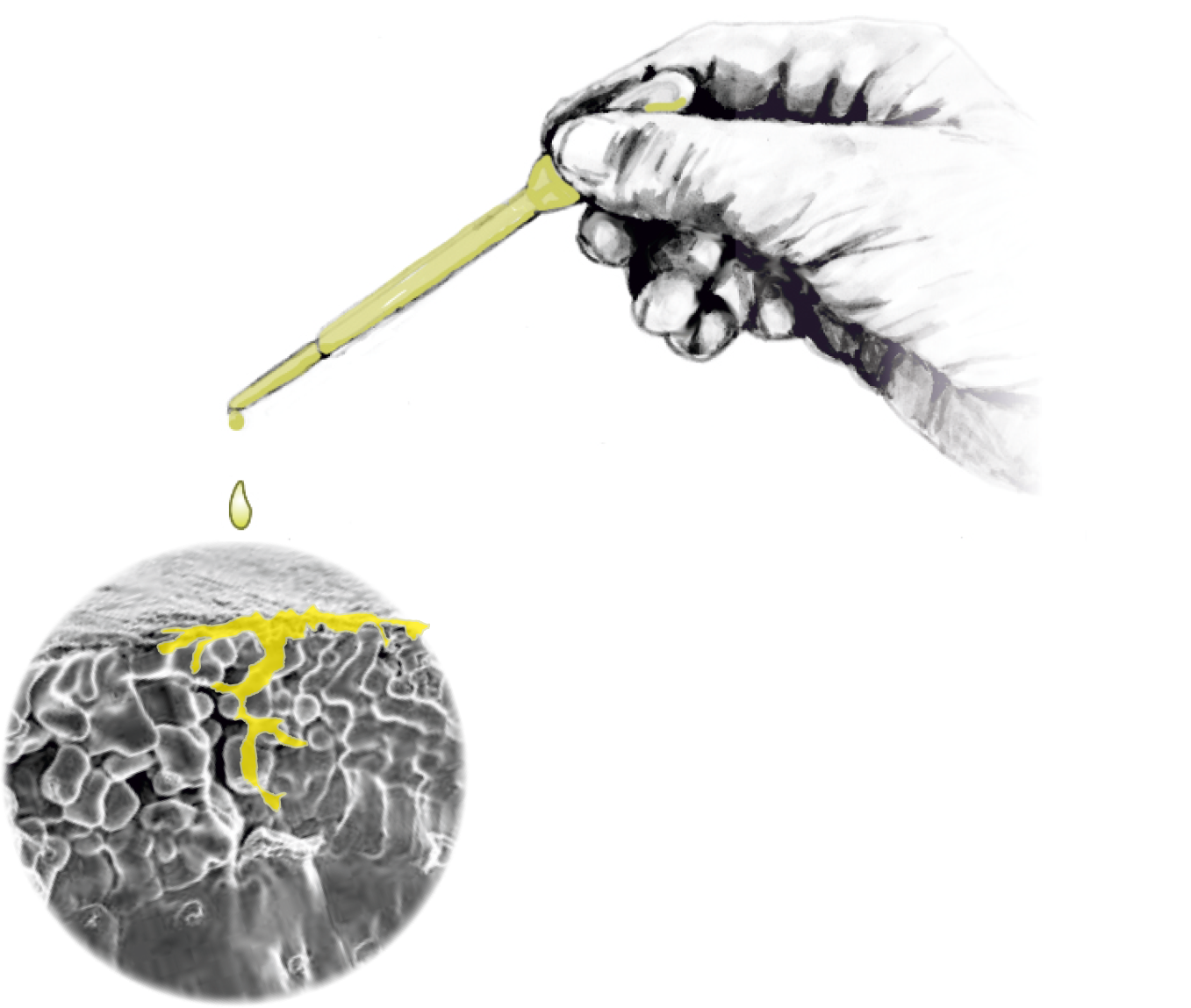 Acrylic C120 – solvent free, 2 part cold cure, low viscosity impregnant having a cure time of 2 to 5 minutes summer >30 mins winter. It is anaerobic and cures within the substrate in the absence of air. Not to be confused with a coating designed to surface cure. Surface residue simply evaporates.
Acrylic C120 is designed to seek out and occupy voids as a result of capillary attraction. Where voids are too large, to retain the impregnant, simply pre-fill with a dry retaining agent such as free flowing white sand or prepared host material for aesthetic reasons. Alternatively void may be injected with C120 GEL and combinations thereon.
Copyright © 2022 X-Seal Limited
HERITAGE

02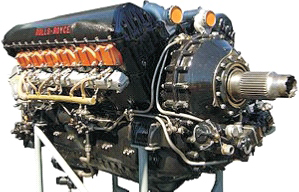 Rolls Royce Merlin Engine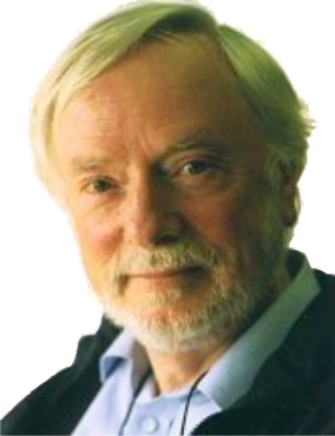 Peter Young
Founder Inventor Ultraseal Int. Ltd 1967 – 1999

Although not a subject well known to the general public, impregnants in their various forms have, over time, been used to seal porosity in metal castings. However, one of the most marked applications in the twentieth century was the impregnation of the WW11 famous Rolls Royce Merlin engine 'crankcase'.
The whole production in excess of 168,000 units were hot dipped (an early form of impregnation) in linseed oil to seal porosity against glycol (coolant) and oil leakage in service.
In the late 1970s, along with the established method of vacuum impregnation, the first thermal curing acrylics were developed, having the benefits of low viscosity, excellent capillary attraction and rapid curing to a tough and inert sealant.
40 years on, today's thermal acrylic impregnation still remains the international standard worldwide for the sealing of light alloy automotive engine components such as cylinder blocks, heads, transmission cases, water and oil pump bodies.
Peter commenced his employment at his father's impregnation company in 1949. He had in fact taken an interest in impregnation technology right from the start and singularly developed and introduced the ground breaking acrylic impregnation technology and was granted British Patent GB 621776 in Aug 1976. This was followed by further international patents being granted in automotive manufacturing countries. Acrylic impregnation still remains number one in today's international market.
OTHER ACHIEVEMENTS
1967-1998 Peter founded the Ultraseal International Group. Today it remains the largest high-tech thermal acrylic impregnation supply company world wide and achieved Midlands Exporter of the Year 2014 All based on Peter's technology.1987. British Design Council Engineering Award. Sponsored by GKN1994. First, innovative front load rotational component processing system, endorsed by RR Aero Engines for cleaning turbine blades.
October 2019 – The current Ultraseal Operation, specialising in thermal cure acrylic impregnation technology of porous metal components to USA Chemical Corporation Quaker Houghton.
This very same technology, was further developed by Peter as a high performance, self penetrating cold cure 'Seek n' Seal' Structural impregnant.
40 YEARS OF PROVEN TECHNOLOGY!
Copyright © 2022 X-Seal Limited
SELECTION ADVICE

03
TWO PACK COLD CURE
MODE
Syringe 10ml
*Plus 3 mixing nozzles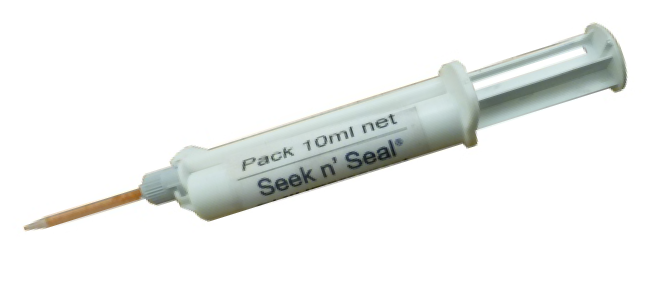 Cartridge 50ml
*Plus 5 mixing nozzles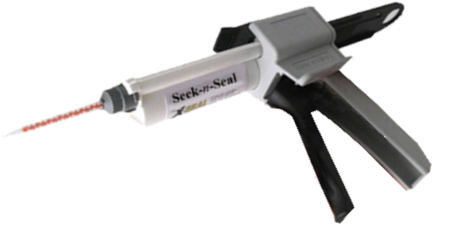 Cartridge 250ml
*Plus 5 mixing nozzles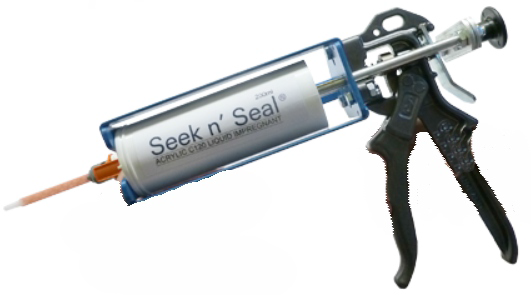 IMPREGNANT
Acrylic-C120 two part fast cure. Attach mixing nozzle & apply light pressure to plunger – LIQUID READILY DISCHARGES! May be refrigerated. 'If its liquid, its usable' . Also able to discharge
direct into clean receptacle without nozzle. Mix and apply.
GEL
Acrylic-C120 two part fast cure. Attach mixing nozzle & apply light pressure to plunger – READILY DISCHARGES! May be refrigerated to extend application time. 'If its liquid, its usable'
IMPREGNANT ONLY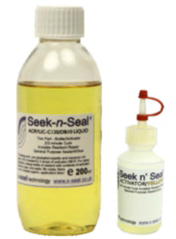 100ml
200ml
500ml
Trigger Spray
Doubles for dosing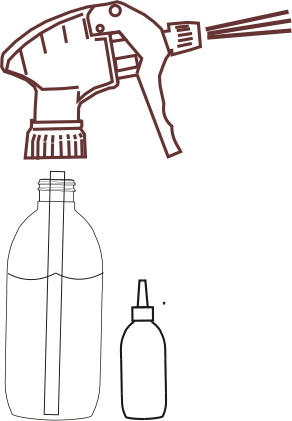 For small amount – 1 shot Trigger Spray to 2 drops Activator
< OPTIONS >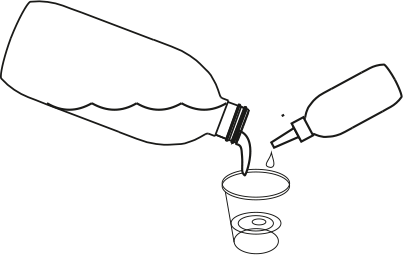 Dose 10ml Impregnant to 15 drops of Activator Swirl and apply
Drench Gun
Requires dry, oil free compressed air. 5cfm x 40 psi.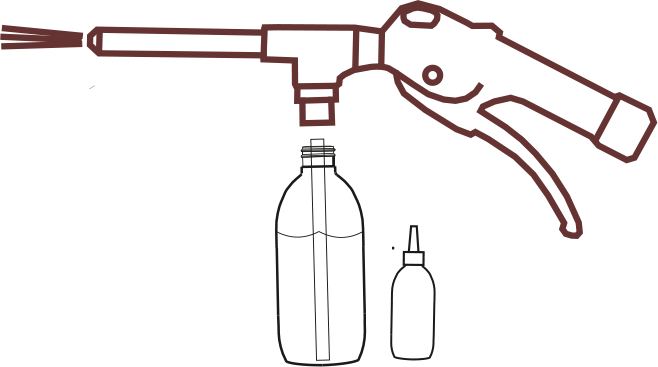 NOTES
Should product be accidentally applied without Activator, it will evaporate. Leave for a few days before reapplying.
For retention of impregnant lin large cavities, prefill with silver sand or ground up host material or similar.
Product is miscible in cold water before cured.
*All shown product includes mixing cup and pipette.
For best results (Impregnation) 'Flush' and 'Saturate'.
Give 5 minutes between applications for product to cure.
Impregnant could surface glaze if applied in hot direct sunlight
Copyright © 2022 X-Seal Limited
APPLICATION SYRINGE/CARTRIDGE

04
>>To order please call 01635 861 888 or email sales@5mix.com<<
Syringe 10ml
Two part, two channel dispenser, providing Acrylic C120 through a disposable mixing nozzle at point of application.
Suitable for pressure injection.



Nozzle 3
included per syringe

Supplied in plastic storage tube
Cartridge 50ml
Two part, two channel dispenser, providing Acrylic C120 through a disposable mixing nozzle at point of application.
Suitable for pressure injection.

Nozzle 5

Cartridge
included per cartridge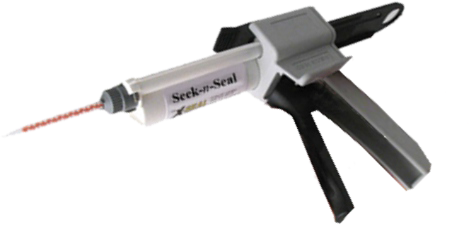 Applicator
Copyright © 2022 X-Seal Limited
APPLICATION CARTRIDGE/SPRAY GUN

05
Cartridge 250ml
Suitable for pressure injection.

Nozzle*

Cartridge
*Ten included per cartridge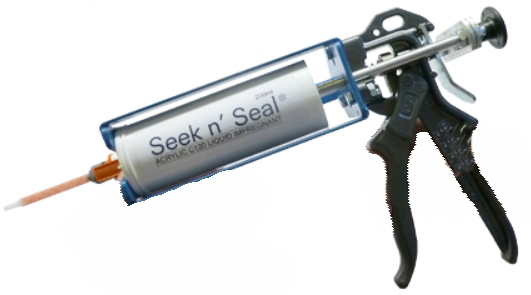 Applicator
Dual Spray Gun 400ml
400ml C120
3 PART 2 PACK
CATEGORY: PROFESSIONAL IMPREGNANT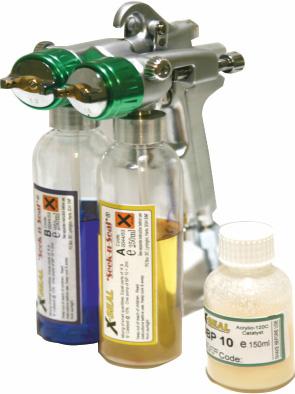 Once primed with Activator, the product becomes a two pack impregnant of equal parts. Potlife one month. Mixing is post nozzle spray gun. Ideal for progressive spot saturation, building up the application at 10/15 minute intervals – time for each application to cure. This is an important benefit where large defects require the addition of a granular dry filler to pack out the void and act as a retention for the impregnant. The repair would provide a permanent, long term weather seal within 10 minutes of application.
Copyright © 2022 X-Seal Limited
Bottle Impregnant

06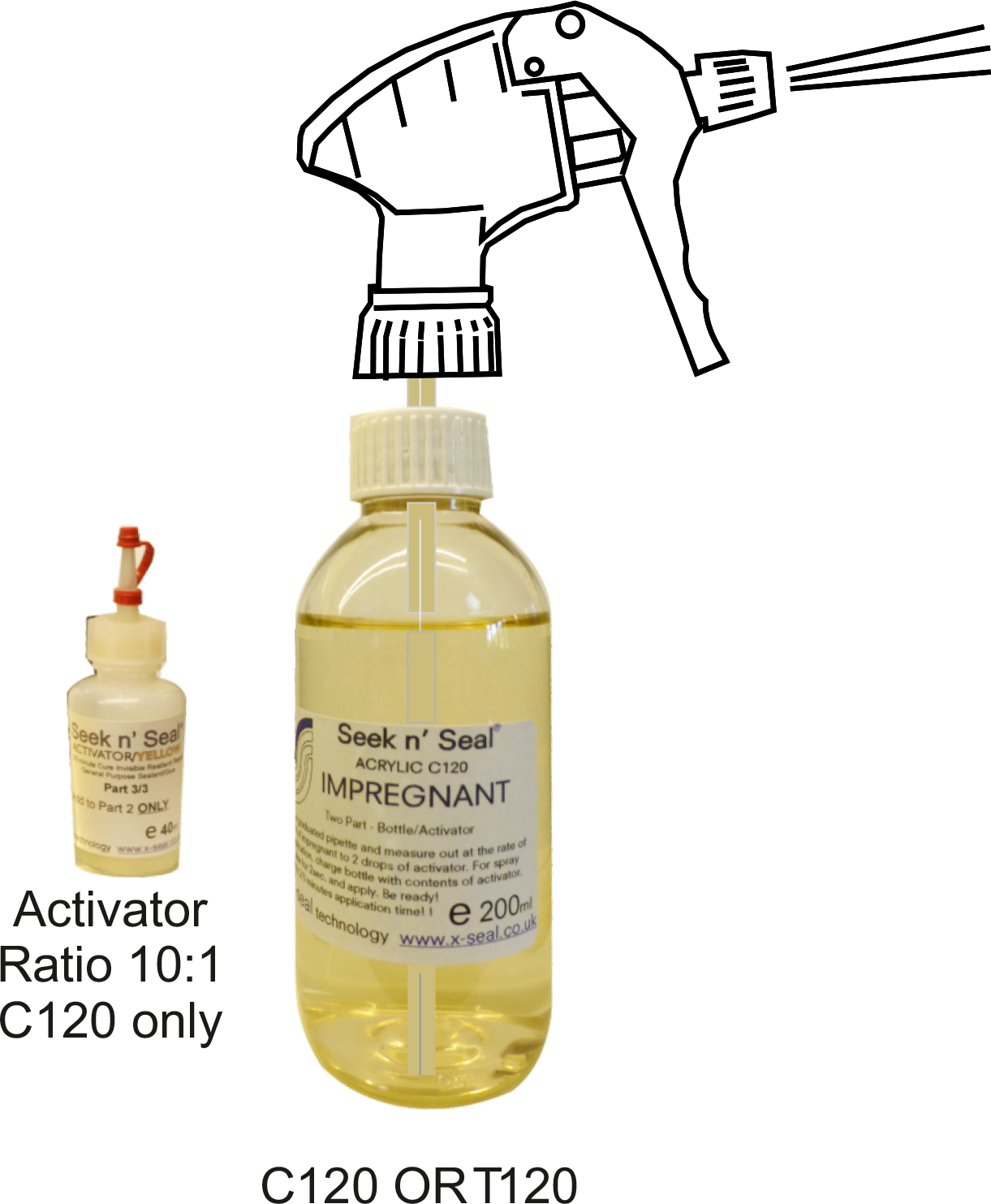 Trigger Spray
C120 TWO PACK
COLD CURE
Two part, for measuring out small quantities, activating total quantity and applying in an optional manner. Hand Trigger Spray. Doubles as dispenser: 1 shot Trigger Spray. 6 drops Activator.
C120 ACCESSORY PACK
Included with Impregnant/Activator:
2/3/4 X Plastic 3ml pipette
3/4 X 30ml plastic cups
1 X Trigger Spray 3m
OR
T120 SINGLE PACK
THERMAL CURE
Supplied 'ready to use' Single Part Product. Requires heat – 100°C x 05 minute cure.
Hand Trigger Spray. Dunk hot or cold Local pressure inject.
Doubles as Sealing & Pressure Test Media.
Select for internal casting impregnation.
Copyright © 2022 X-Seal Limited
APPLICATION GRAPHIC

07
Featuring Syringe and Cartridge usage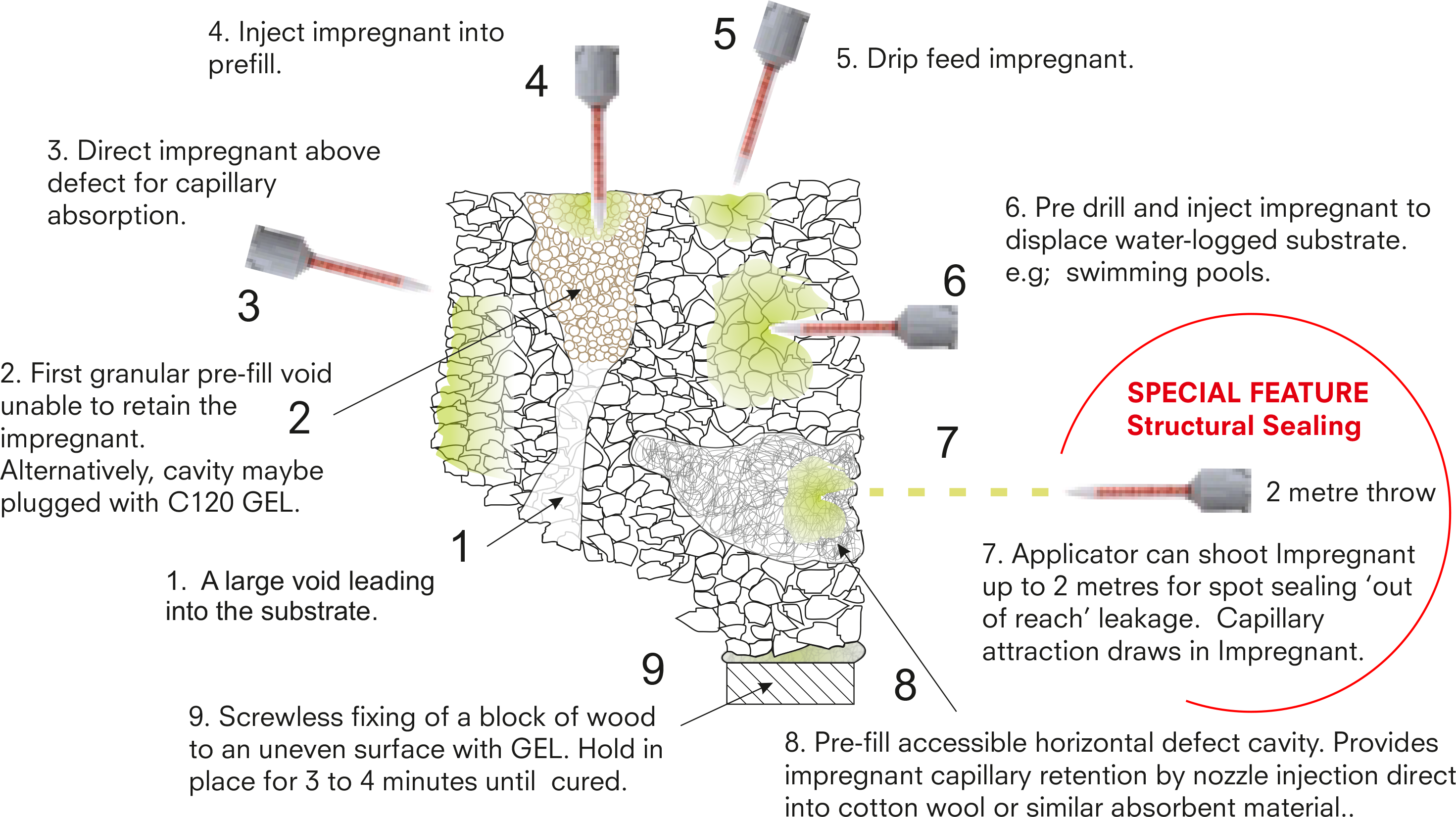 Copyright © 2022 X-Seal Limited
SPOT SEALING BY LOCAL INJECTION

08
More often than not the whole metal casting is vacuum impregnated for want of sealing nothing more than a single pin hole. Increasingly vacuum impregnation is being noted for its high carbon foot print. A process that is substantially a non regulated, non compliant and questionability accountability can now be replaced with X-Seal Acrylic C120 impregnant cold cure, direct application by either Syringe or Cartridge.
The nozzle engages with the pinhole of which is held over the defect and pressure injected. This is achieved simply by first attaching the X-Seal coupler onto the immediate area of the leakage onto which the impregnant applicator is coupled and injected.
Within 5 minutes of application, the casting may be pressure tested. Patent application has been made for the methodology and principle of the system. Purging the porosity with virgin impregnant is a major feature of this procedure, particularly removal of unwanted debris from the defect such as production cutting fluids, making the repair application accountable and reliable.
Vacuum impregnation does not comply with US MIL Impregnation Specification, whereas Spot Sealing does.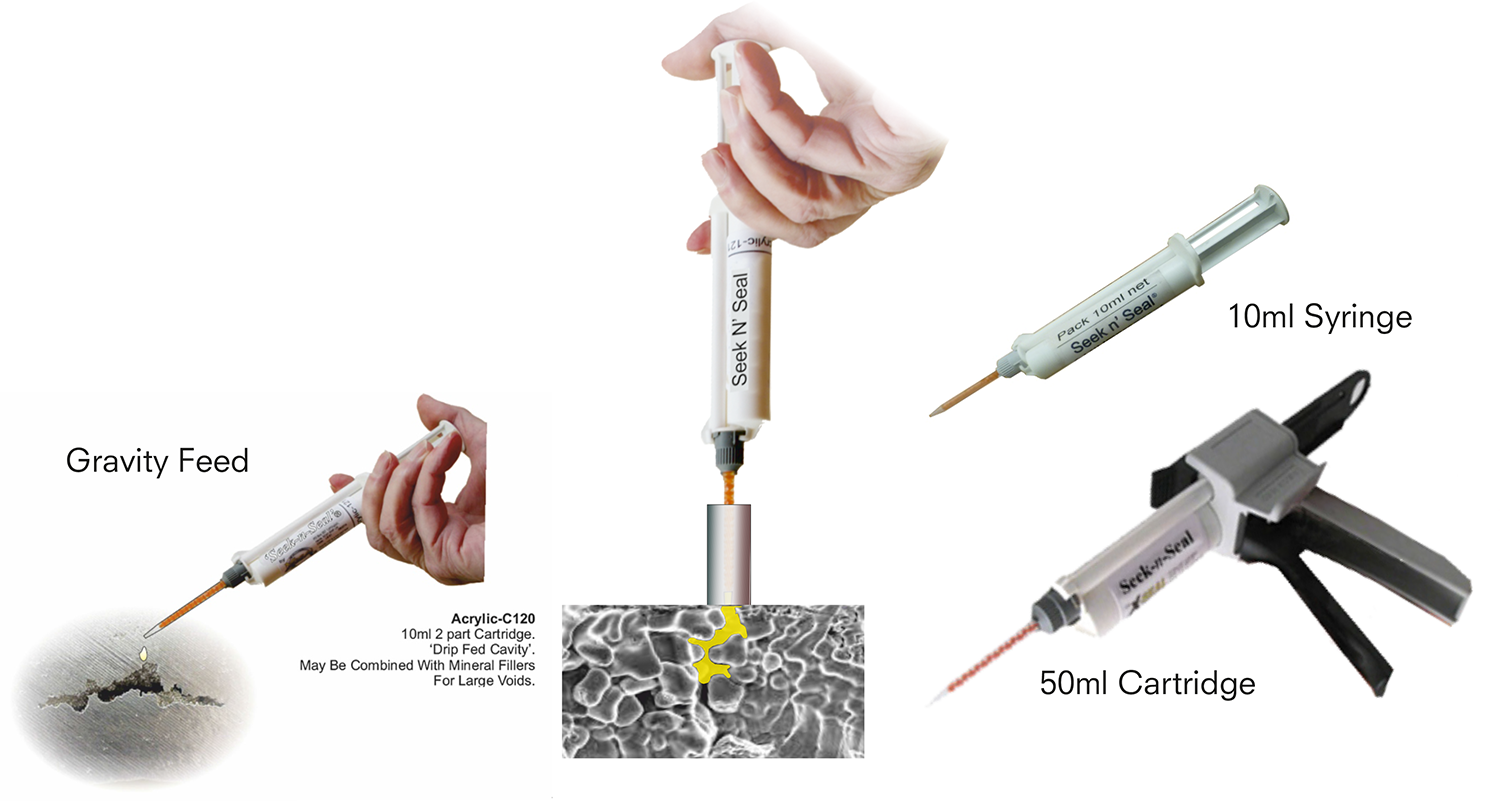 Copyright © 2022 X-Seal Limited
GENERAL METHODOLOGY

09
ACRYLIC C120
A low viscosity, self penetrating sealant designed to have high capillary attraction, allowing it to cure whilst being retained in place. Its searching ability allows it to fully wet out the cavity and displace entrapped air.
GEL
Can be used independently as a 'stay where placed' sealant. Or may be blended with impregnant to increase viscosity and provide stable retention of fill within the void.
Both the Impregnant and GEL are of the same core formulation and as such are completely compatible with each other.
Traditional enclosure of cavities is invariably nothing more than cosmetic putty and knife. This leads to entrapment of air, poor penetration and early failure.
In comparison Acrylic C120 has the ability to fully fill the void with impregnant and where appropriate to consolidate with GEL to whatever ratio is required.
TIME PROVEN USE OF PRE-FILLERS
By far, the best way to fill a void that has no capillary attraction is to prefill with a free running granular filler such as white sand for masonry, or walnut for wood repairs and encapsulate with the impregnant. The impregnant may also be mixed with simple chalk powder and used as a traditional filler.
VOID DEFINITION
A void can be anything from fine porosity within cast metal to any such structure that is at risk of retention of water during winter conditions.
Frozen water expands in volume by approx 9%, producing a comparable pressure of over 25,000p.s.i SERIOUS STRUCTURAL DAMAGE CAN RESULT
– WET STRUCTURES BLEED HEAT –
Copyright © 2022 X-Seal Limited
USE OF PRE-FILLERS

10
Cavities occur in all different shapes and sizes for which the impregnant has to be able to adjust. Acrylic C120; has that versatility and exactly fits the purpose of the impregnant's development to cover sealing of micro porosity (printed circuit boards) up to sizable cavities (stone structures). This is achieved by adjusting flow characteristics of the impregnant to suit a particular application.
THE IMPREGNANT
Acrylic C120 is a polymer forming impregnant with matching liquid properties of water, designed to penetrate and fill voids with a permanent chemical and thermal resistant seal. Being anaerobic the impregnant cures best out of contact with air. Acrylic C120 has excellent working expectancy and can always be reapplied to as circumstances change. Acrylic C120 comes in 2 forms – Impregnant and GEL and are fully compatible with each other. Can be used separately, or blended to suit whatever properties are required.
APPLICATION
Both Impregnant and GEL are supplied in syringe/cartridge format, providing nozzle mixing for the two part product at the point of dispensing. This may be achieved directly into the cavity or where placement is important, to discharge a required amount into a cup for application by disposable paint brush. This is also at a point where fluid adjustment may be required, using both Impregnant and GEL. Puff chalk powder onto the impregnant as it is being applied, using the paint brush to mix it in and marshall to the point of need. Treat the application more as an artist's palette onto which the choice of ingredients come together.
USE OF PRE-FILLERS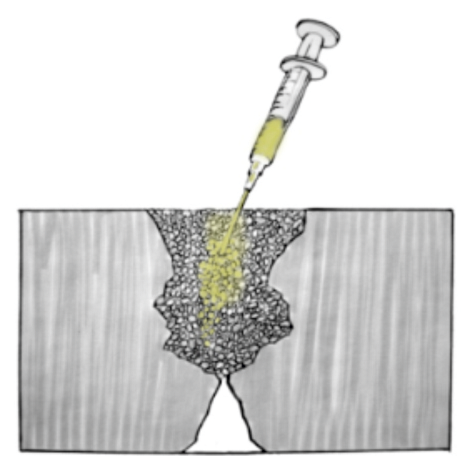 Acrylic C120 has a unique inter reaction with granular fillers, for example white free flowing sand and walnut. Cavities, too large to have capillary attraction for the impregnant are best pre-filled. Almost any granular substance can be used including salt (wood rot recovery), ground up parent stone (ideal for matching purposes), matching metal powder (filling in a cavity in a cast iron cylinder block). Fillers achieve two things, retainment for the liquid impregnant and elimination of polymer shrinkage.
Copyright © 2022 X-Seal Limited
APPLICATION TIPS

11
A disposable paint brush can prove useful in marshalling the impregnant into a defect. Acrylic C120 saturated cotton face pad is most useful, placed over the defect to aid capillary transfer of impregnant into the defect.
Burst hosepipe emergency: a). Wrap tightly with two layers, of elasticated cotton bandage. b.) Encase with plastic film, leave top open. c). Clamp to seal ends to pipe with cable ties. d). Add impregnant to cavity, gently massage and leave to cure.
For sealing very large cavities, see section dealing 'pre-fillers'.
Securing a loose wooden table leg; simply fill cavity with impregnant. Loose joint in any material: wood, metal, ceramic etc, simply add drop of impregnant close to the interface and note instant absorption.
Recover tired wooden screw holes; a). Add cotton wool and inject with impregnant. b). Drill pilot hole and secure. Regenerates 'in place' tired mastic jointing compounds e.g. Silicone Rubber…! – Do not remove.. just impregnate!
Add Activator to C120 bottle, shake – 2 sec – apply immediately. Small quantities: 1ml C120 x 2 drops of activator. Pre chill in refrigerator for extra application time.
Ensure the application is ready.
There are two ways to apply the impregnant, first, simply nip the top of bottle spout and apply, second, prepare to spray with compressed air using drench gun. Use minimal air pressure to avoid atomisation of the impregnant.
Wear gloved hand for holding the bottle, avoiding transfer of heat from hand into the impregnant.
Do not attempt to make the impregnant cover a large area. Importance is for the impregnant to saturate.
Do not apply in direct sunlight. The surface to be treated should be in the shade and cool. A hot surface will encourage the impregnant to glaze the surface with little penetration.
Do not apply to lose surface not conducting to main substrate. Remove before impregnation application.
Do not apply to wet surface such as rising damp.
Have Container ready containing cold water, for which to purge the drench gun of un cured impregnant.
There is no solvent for when it is cured.
Wear protective clothing, eye and breathing face mask for major applications.
Apply in calm weather conditions.
Copyright © 2022 X-Seal Limited
2 PART ACRYLIC-C120 BOTTLE PRE-MIX IMPREGNANT

12
Does & Don'ts
Add Activator to C120 bottle, shake – 2 sec – apply immediately. Small quantities: 1ml C120 x 2 drops of activator. Pre chill in refrigerator for extra application time.
Ensure the application is ready.
There are two ways to apply the impregnant, first, simply nip the top of bottle spout and apply, second, prepare to spray with compressed air using drench gun. Use minimal air pressure to avoid atomisation of the impregnant.
Wear gloved hand for holding the bottle, avoiding transfer of heat from hand into the impregnant.
Do not attempt to make the impregnant cover a large area. Importance is for the impregnant to saturate.
Do not apply in direct sunlight. The surface to be treated should be in the shade and cool. A hot surface will encourage the impregnant to glaze the surface with little penetration.
Do not apply to loose surface not conducting to main substrate. Remove before impregnation application.
Do not apply to wet surface such as rising damp.
Have Container ready containing cold water, for which to purge the drench gun of un cured impregnant. There is no solvent for when it is cured.
Wear protective clothing, eye and breathing face mask.
Apply in calm wind conditions.
Copyright © 2022 X-Seal Limited
SPALLING CONCRETE RECOVERY EVALUATION

13
Impregnant: X-Seal Acrylic C120
Concrete specimens were produces with exposed aggregate and then subject to 22 freeze-thaw cycles to break up the surface. Sample 1 & 2. had an additional light dusting of white free flowing sand to fill surface indentations and the given one application of cold cure C120 Impregnant. Sample 3 & 4 below: Control.
In conclusion a large reduction in scaling is clearly apparent. Recommendation: Treatment with X-Seal Acrylic C120 was effective in re-consolidation concrete that had been damaged in the CEN DD TS 12390-9 salt scaling test and minimising further damage due to freezing and thawing/frost scaling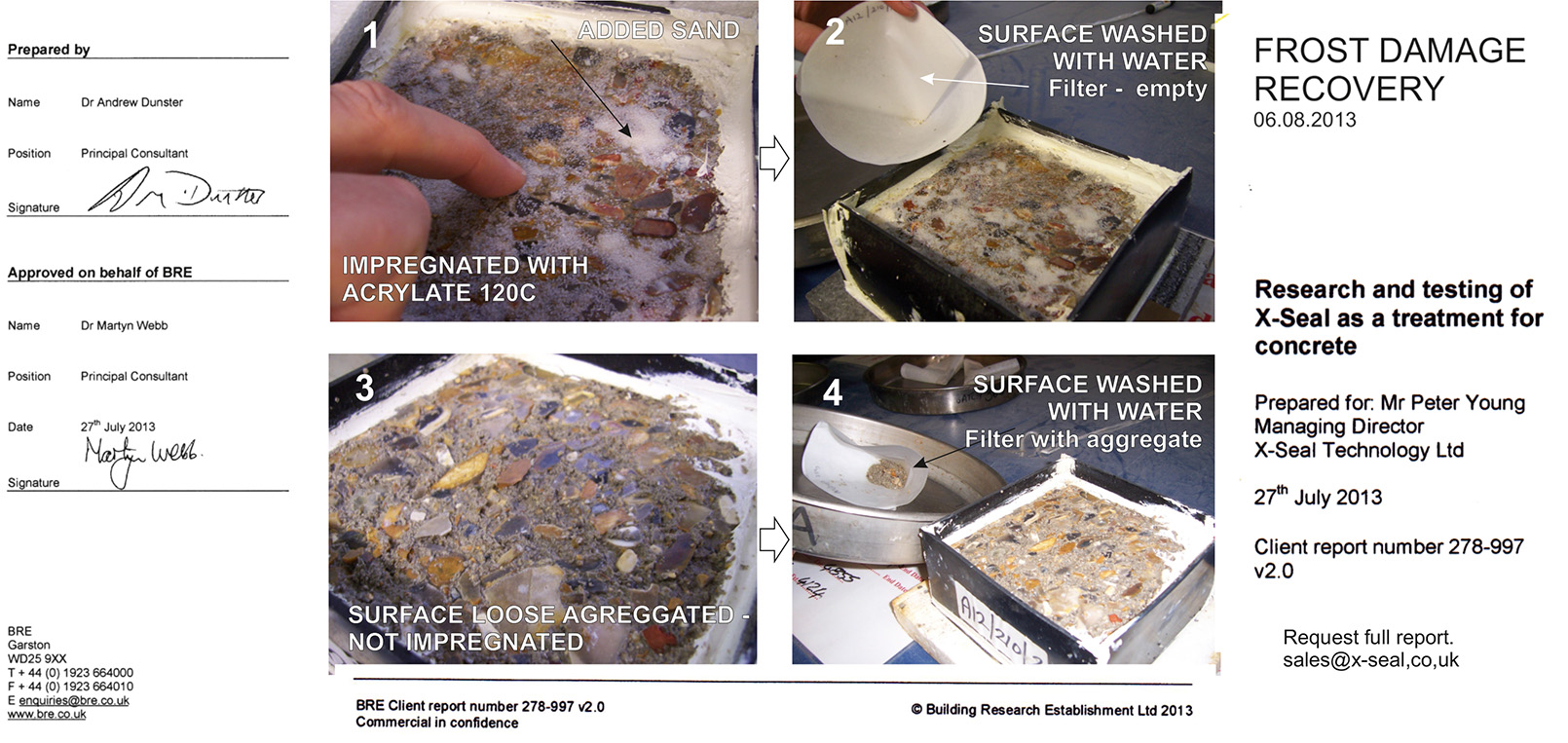 Copyright © 2022 X-Seal Limited
SUMMERHOUSE RECOVERY

14
WEATHER PROOFING SUMMER HOUSE
with Acrylic C120 Impregnant
HISTORY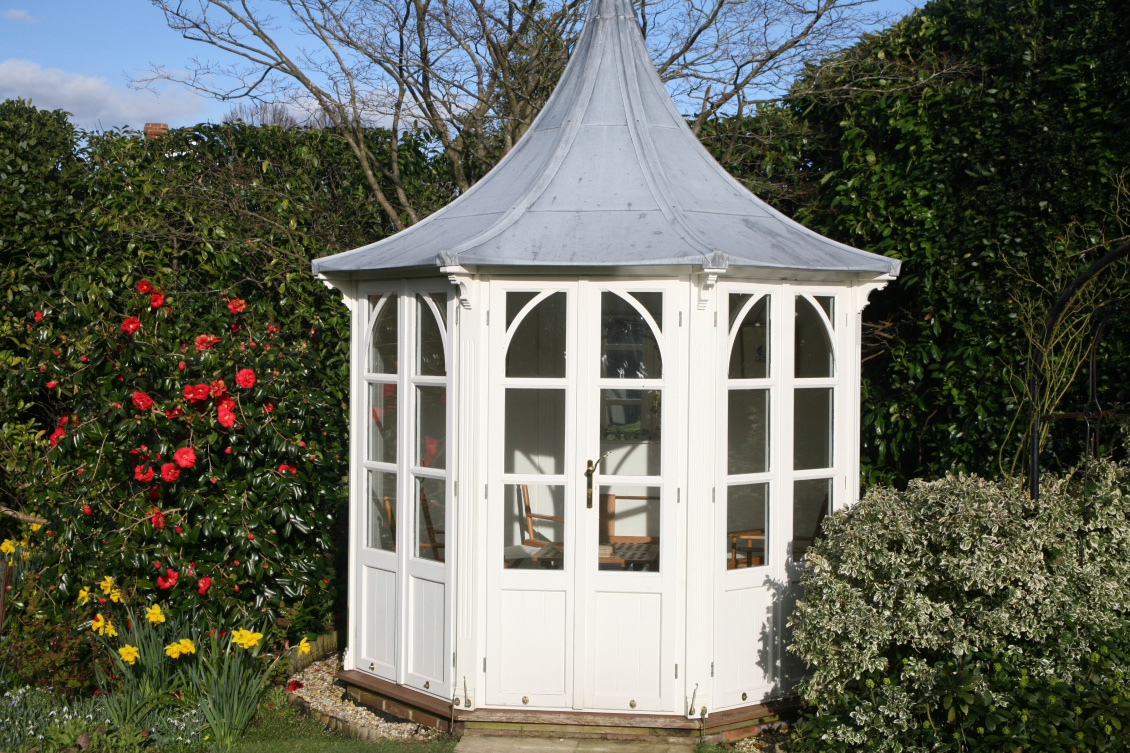 New summer house purchased in January 2010 was installed in a south west facing coastal garden in Hampshire U.K., taking the brunt of the weather. Within one year the roof showed signs of
water leakage through the ceiling. Fungi had commenced to grow from exterior window fillets.
Treatment was carried out in 2013 to the window sills by drip feeding with the impregnant. At the time of attending this work only the vulnerable sills of the windows were treated. Since the time of the treatment, fungi gradually appeared from exposed joints.
As a result of dampness having penetrated through the ceiling, it was found that the lead exterior cover had been of an inadequate size to give correct protection. It was further found
that the lead covering had been punctured with flat headed securing nails.
Localised sealing was carried out with Acrylic C120 impregnant mid 2013. Initially, there appeared some improvement but by mid 2018 the ceiling was in crisis. A decision was then made to treat the whole exterior of the roof joints with Acrylic C120. To date (April 2019) the seal appears to have worked, for the time being, at least. This is a guarded comment as the structure would appear of an unsound nature, as such, periodic re-sealing of the roof with Acrylic C120 may be required to prolonging the purposeful and useful life of the building.
Acrylic C120 impregnated structures remain visibly new, free from algae, lichens, moss and water tight!" Clear evidence of potential elimination of wood decay from absence of structure water retention!
Copyright © 2022 X-Seal Limited
OUR HERITAGE PRESERVATION OR RESTORATION

15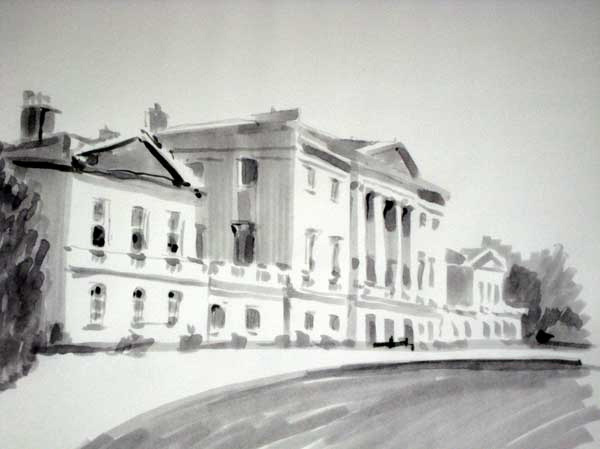 The relentless struggle with structural deterioration is evident for all to see. The conservation society of Florence openly admits that due to shortages of money to cover restoration, up to 80% of its treasures are in danger of being abandoned. For them, structural penetration from rain is the major issue. Silicone rubber appears to be one of the few weapons they have at their disposal in their battle against moisture ingress but it is well known that it has limited expectations as eventually loss of adhesion allows the passage of moisture with the added danger that it may become trapped within the structure.
Polyurethane brought hope many years ago but in more cases than not it helped to hasten the demise of stone. In the main the reason for failure was simply incompatibility with the substrate. This was particularly the case for stone and especially sand stone as polypropylene, being a tough sealant put tremendous shear pressure on the interface substrate resulting in fracture of the stone and eventual spoiling of the stone face.
So why acrylic impregnation? Whilst the foundation of knowledge came from the metal foundry industry, it was realised that there was another and far greater market for impregnants. That being the preservation of structures such as buildings, bridges and tunnels . In a sense, the problems were somewhat identical to that of metal casting porosity! Interest started in Guernsey where there remains a major ongoing problem with rain penetration of granite built properties. Ultraseal, the founding company, had developed a solvent based sealant that became successful in resolving this problem and resulted in the treating of the Ebenezer Church, St Peter Port, Guernsey from top to bottom. The same treatment was applied to the Guernsey Brewery property and again to
HMS Belfast London which developed a leaking deck above the wireless room. All applications proved successful, however the solvents were not user friendly and the product was shelved. Ultraseal was by then enjoying a reputation for high performance solvent free impregnants which were proving to be excellent cost effective products.
It was not until the author retired from Ultraseal in the mid 1990's that he was able to find the time to renew his interest in structural preservation. In 2009, Acrylic C120 was born and launched into the local yachting market and quickly developed a following for reliable sealing of deck fittings and window surrounds against moisture ingress.
Special formulations of acrylic monomers are well known for their low viscosity and having exceptional capillary attraction and rapid curing. This particular product known as AcrylicC20 from X-Seal Ltd is also anaerobic and hydrophilic.
The fact that the impregnant is anaerobic, unlike a surface coating, it allows the impregnant to cure from the inside out as opposed to a surface coating that cures from the outside in. Any residual dampness of Acrylic C120 remaining on the surface just evaporates off as it is inhibited from curing by the presence of air. Acrylic C120 is a two pack system and cures within 2/3 minutes, dependent on the ratio of catalyst used.
The reason for it being hydrophilic is to allow the passage of water vapour. A120 also softens and expands in the presence of moisture, so it co-habitates with its host material in a subservient role, the same process used for contact lenses. Yes, technology has moved on and lessons learnt from the plight of polyurethane. There is one other lesson that we recognize and that is the acrylic impregnant being deposited within the sub surface is able to rely on its host material to protect it from the ravages of solar radiation. Much the same as we expect from mineral finished roofing felt, where the mineral protects the bitumen that holds it together.
Copyright © 2022 X-Seal Limited
OUR HERITAGE PRESERVATION OR RESTORATION CONTINUED

16
Acrylic C120 application is quick so the recipient surface needs to be ready. The impregnant is best applied by allowing it to run into the suspect area by gravity as if it were rain. It can also be applied by syringe direct to a cavity where positive horizontal penetration might be preferred. Avoid disturbing the fabric of the building wherever possible. Treat a small area at a time with small quantities of impregnant. Watch for absorption and continue to feed. If consumption would appear to be high, allow the application to rest for around 5 minutes in order that the adsorbed impregnant has time to cure.
Acrylic C20 can be applied to all manner of substrates even re-vitalising tired wooden screw holes, to sealing around windows to eliminate rain penetration, sealing dusting walls and floors, regaining control over wood rot. Sealing parapet walls, corroded lead flashing, loose pointing, in fact anywhere there is evidence of rain penetration. Acrylic C120 provides an opportunity to apply the impregnant onto any areas that may be suspect. Plants that identify dampness that have taken root need to be cut down to the surface of the structure without undue intrusion of the substrate before application of Acrylic C120. The application of the impregnant will starve the roots of moisture and the remains should simply rot away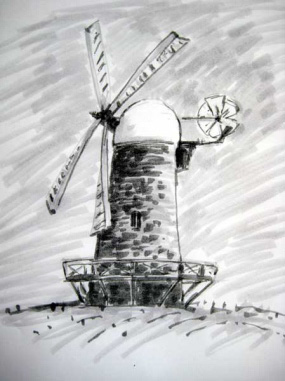 Acrylic C120 is not a one off treatment and is best considered as a maintenance tool with constant vigilance over those areas of a property that are at greater risk. For example, gutters which are a constant source of trouble. Simply a few drops of C120 on a joint or fitting is sufficient to stop a leakage and if it doesn't seal first time, do it again and again. If there is a gap, plug it with cotton wool, course dry sand or granular material to suit the host material and then complete the sealing process with a few drops of C120. The substrate must always be dry to create capillary attraction.
The versatility of Acrylic C120l for general DIY application is boundless. The one thing that really stands out is its ability to re-glue almost anything without the need to dismantle or disturb. Once again relying on its capillary attraction to take it to where it needs to go.
Metal casement windows are a case in point. In the picture below, the glass can be seen as to have already fractured as a result rust build up. Acrylic C120 can be used to seal in by encapsulation thus controlling the rust without the need for its removal. This is especially important where the structure has become weakened through decay. The same applies where concrete steel reinforcement becomes exposed and is open to the elements. Once the impregnation has been completed, the surface can be sealed with normal surface coatings.
Invisible repair include antique furniture such as loose legs and damaged veneer. Other proven applications include securing loose floor slabs and tiles making the whole process of repair simple, efficient. Broken items such as terra cotta pots and tiles can be reassembled dry and then drip fed with impregnant to penetrate the cracks to glue all the parts back together. A few drops injected into squeaky floorboards and staircases can silences them for good and not least, recovery by impregnating infill replacement of decayed wood cavities.
Copyright © 2022 X-Seal Limited
RESEDENTIAL REPAIRS AND MAINTANANCE 2

17
Acrylic C120 is no substitute for poor design/workmanship
The pitfalls when applying non-mineral protective elements to a mineral based structure becomes problematic due to incompatible thermal shrinkage/expansion. No sooner one adds a synthetic impregnant with a higher rate of expansion it is likely to become detached from the primary structure referred to as spalling, This is a real life problem, especially on lightweight construction. If the structure was substantially granite, the opposite would be true. Inappropriate use of impregnants can causing structural damage. Never apply in direct sunlight as this will limit the impregnant's ability to penetrate and to glaze the surface
Rising Damp
Paint finishing both the inside and exterior of a wall will invariably cause rising damp to creep further up the wall. Therefore one side needs to be left to ventilate. It's a matter of individual choice. Elimination is virtually impossible due invariably to a structural building fault of having no damp course. It is claimed that inhabitants will discharge one litre of water into the atmosphere during the cause of 24 hrs. This will be absorbed by any porous surface, or simply show up as condensation on a cold surface. The warmer the living quarter the greater the volume of retained atmospheric water. Baths, shower, cooking all add to the problem. There is no easy answer.
The inner living space can only be improved in isolating such spaces from the living quarters such as kitchen and bathroom – both suitably ventilated to the exterior.
Protecting the outer surface against driving rain could go some way to reducing the problem, but then rising damp would be attracted to ventilate to within the property already in overload, resulting in the wall becoming water saturated which in turn reduces it thermal insulation, making it colder, increasing condensation on the inner wall surface. This knock on effect is often blamed on rain penetration. What is really needed on the outer surface is vertical corrugated panelling, open top and bottom, that would allow an updraft of air within the cavity whilst protecting the wall from driving rain
Copyright © 2022 X-Seal Limited
STRUCTURAL PRESERVATION CHIMINEY

18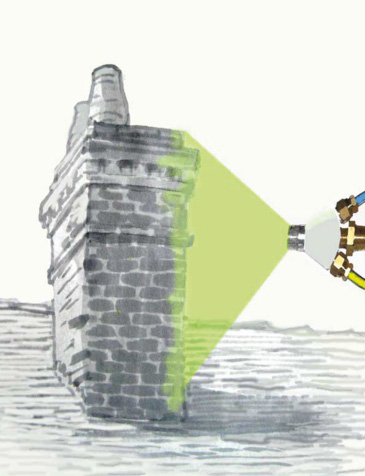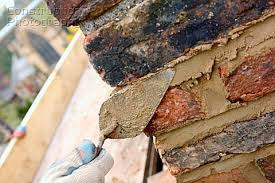 Sand and cement pointing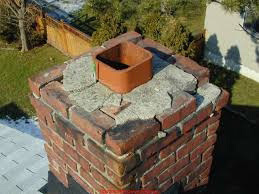 Typical chimney canopy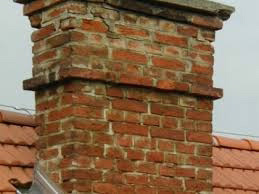 Acrylic impregnation will invisibly seal this wall
The chimney, more often than not becomes the primary wick through which weather permeates the structure, destroying decor and rotting timber. It has to endure battering from the weather, having to endure gale force winds water penetration and relentless seasonal frost damage, progressively opening up the vulnerable structure to the elements.
Sand and cement, the primary remedy to a leaking chimney is generally nothing more than a short term fix, the problem being that fresh hardened cement is incompatible with the seasoned brick/stone structure that is invariably friable, resulting in limited adhesion behind which water can penetrate.
Very often the random addition of mortar can increase the risk of rain entrapment, turning to ice during winter cold snaps and further damaging structural integrity.
One very important feature of Acrylic C120 is that it can be used in conjunction with sand to fill large voids that could otherwise fill with water and cause structural damage from freezing. Note in the picture opposite where previous attempts to repair the canopy have been undertaken.
To repair with Acrylic C120, nothing would be disturbed. Sand would be brushed into the crevices filling them to the surface. The impregnant would then be applied to consolidate the sand and combine the canopy. Any necessary aesthetic pointing can be carries out once the impregnant has had time to cure.
The solution in protecting such as structure, because parapet walls suffer in much the same way is to seal the substrate against water absorption and the only way to achieve this is with an acrylic impregnant such as Acrylic C120 which seals off the micro porosity. This filler will last the life of the chimney. There is no surface contamination. Re-application may be applied at any time.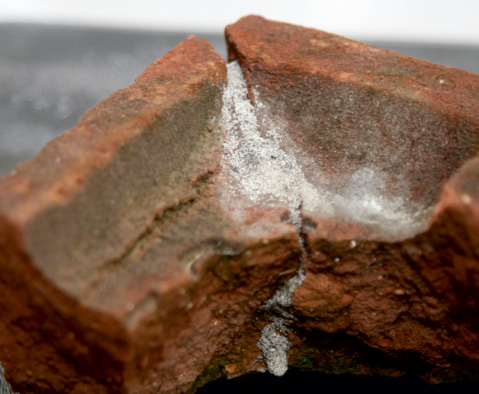 Example of a broken parted brick, filled with white sand, impregnated to the point of saturation with Acrylic 120C. The benefits of which are that brick is firmly bonded together and water tight.
Copyright © 2022 X-Seal Limited
RESEDENTIAL REPAIRS AND MAINTANANCE

19
Acrylic – C120 Structural Liquid Tool Box
No discerning tool kit should be without one. It's whatever you want it to be:
An Encapsulant!
An Impregnant!
An Adhesive!
A Sealant!
Why Acrylic C120?… Because it's:
an impregnant (not a surface coating)
an invisible structural 'preservative'
application is simply 'search-n-seal'
a permanent seal – 20 years +
unaffected by solar radiation
environmentally friendly
weather proof in 30 minutes
protection against frost damage spalling
leak proof against rain penetration
leak proof against a head of water
applicable to most structural materials
capable of sealing large defects
ideal for internal or external use
a British invention & manufactured in the UK
Copyright © 2022 X-Seal Limited
FROST DAMAGE PREVENTION AND ART OF APPLICATION

20
The sealing of a structure can bring on another and more dangerous problem, that being rain entrapment above the seal boundary. Such pockets that occur freeze with such tremendous force as to fracture the structure, thereby causing a greater problem.
In seeking to seal a structure, the seal boundary must be capable of shedding rain, meaning that all fissures and traps have to be eliminated. This can be simply achieved by the impregnant alone for fine defects that exhibit capillary attraction, but it must be seen to be saturated to the surface for good measure. Unlike surface coatings that can cause surface stress, an impregnant can be applied and reapplied as many times is necessary as being anaerobic it is designed to cure in the absence of oxygen, not on the surface, which simply evaporates, leaving the surface free of contamination
As the defect gets to a size where capillary attraction cannot be relied upon, retainment pre-fill such as white free flowing sand can be added direct to the cavity and then impregnated in place. It is important to emphasis that it is the impregnant that is added to the sand filled cavity, not the other way round. This approach also provides the opportunity to ensure that cavities are filled level to the surface, thereby meeting the important issue over drainage and avoidance of frost damage.
For simplicity, one simply brushes the pre-filler over the defective area, filling the cavities and indentations. It may also be benifical to apply the pre-fil at the
same time as the impregnant. Saturation is important.
FAST CURE ACRYLIC IMPREGNANT FILLS AND SEALS STRUCTURAL VOIDS
Filling an open crack in a house brick with free flowing white sand and impregnating with Acrylic C120. Field exposure 10 years. Sound. No adverse visual effect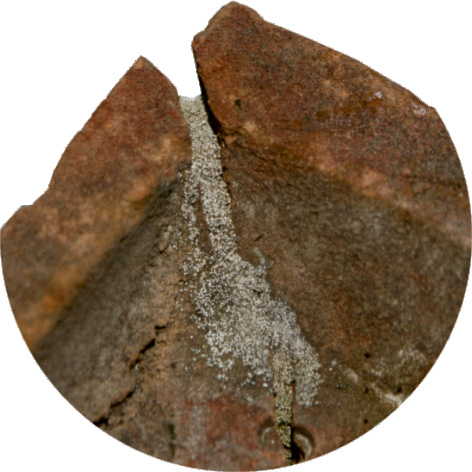 Ground up host sandstone, added back to host. Fused to host with Impregnant Acrylic C120. Field exposure 5 years. Sound. No adverse visual effect.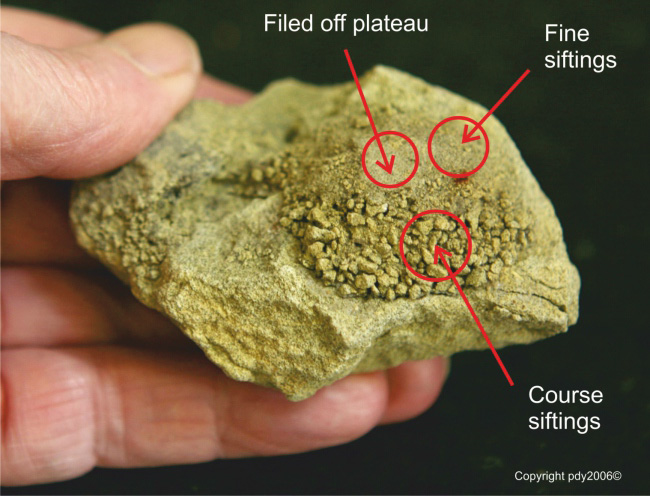 Copyright © 2022 X-Seal Limited
ACRYLIC C120 WEATHER SEALING WINDMILL

21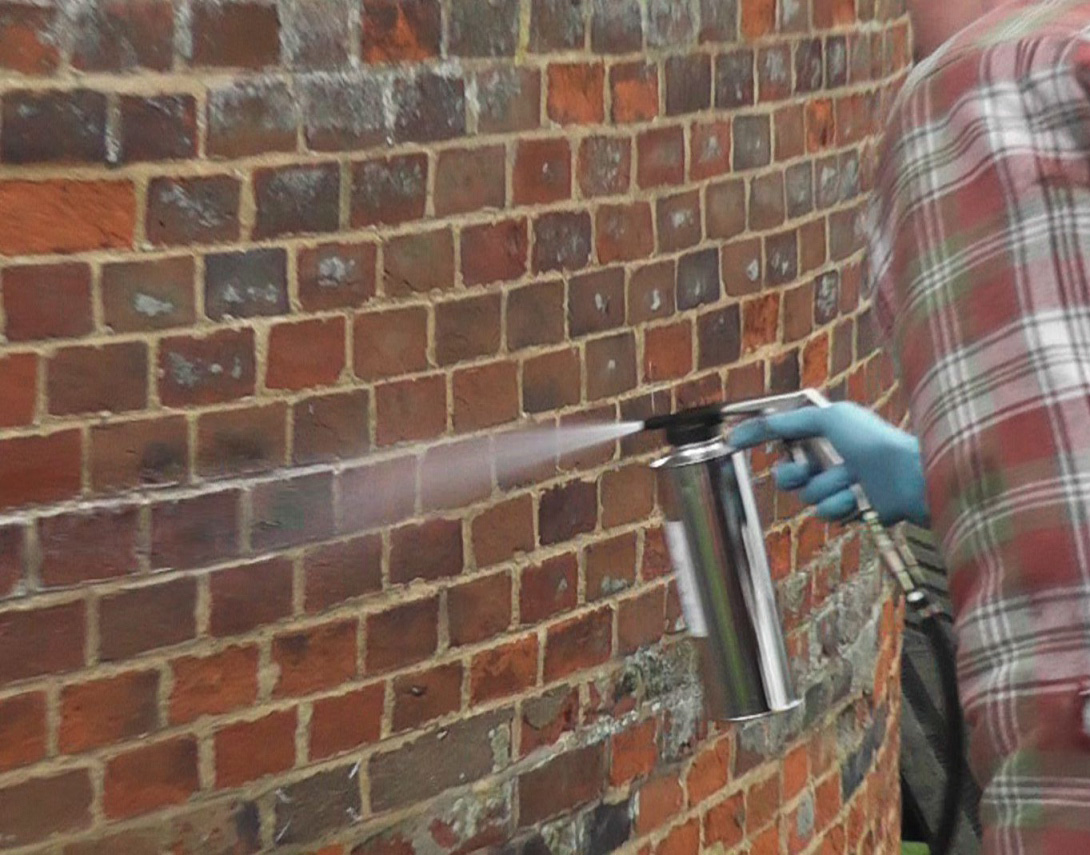 One litre Acrylic C120 pre-catalysed. Single nozzle compressed air drench gun. Discharge 50 seconds – continuous spray. Screw top metal can. Atmospheric temperature 15°C. Cure time 3minutes
Copyright © 2022 X-Seal Limited
METAL CORROSION PROTECTION

22
With Acrylic-C120, there is an opportunity to make good use of resident iron oxide (rust) by allowing it to remain in place and fusing it to the substrate by saturation of the impregnant. Such a combination provides a more stable and maintainable platform and control over further deterioration. A principal benefit of impregnation is that the structure remains free of intrusive damage, which in turn serves to protect historical integrity and appearance. Not least, acrylic impregnation works quickly to provides weather protection. Requires no special skills. The impregnant itself is non hazardous, structurally passive and user friendly.
THE PRESENCE OF RUST CAN HAVE ITS BENEFITS
Rust is hydrophilic and acts as a receptacle for moisture and oxygen which in turn eats away at the metal substrate.
Current maintenance includes removal of the rust and then application of a protective coating. However Impregnated rust denies access of moisture and oxygen to the virgin metal substrate. See section below
The rust oxide, becomes encapsulated within the impregnant which becomes bonded to the metal surface. Surface impregnant, because it is anaerobic, evaporates off leaving the surface free of impregnant.
Oxide protects substrate impregnant from solar radiation. Life expectancy of the protected coating 20/30 years. Can be painted over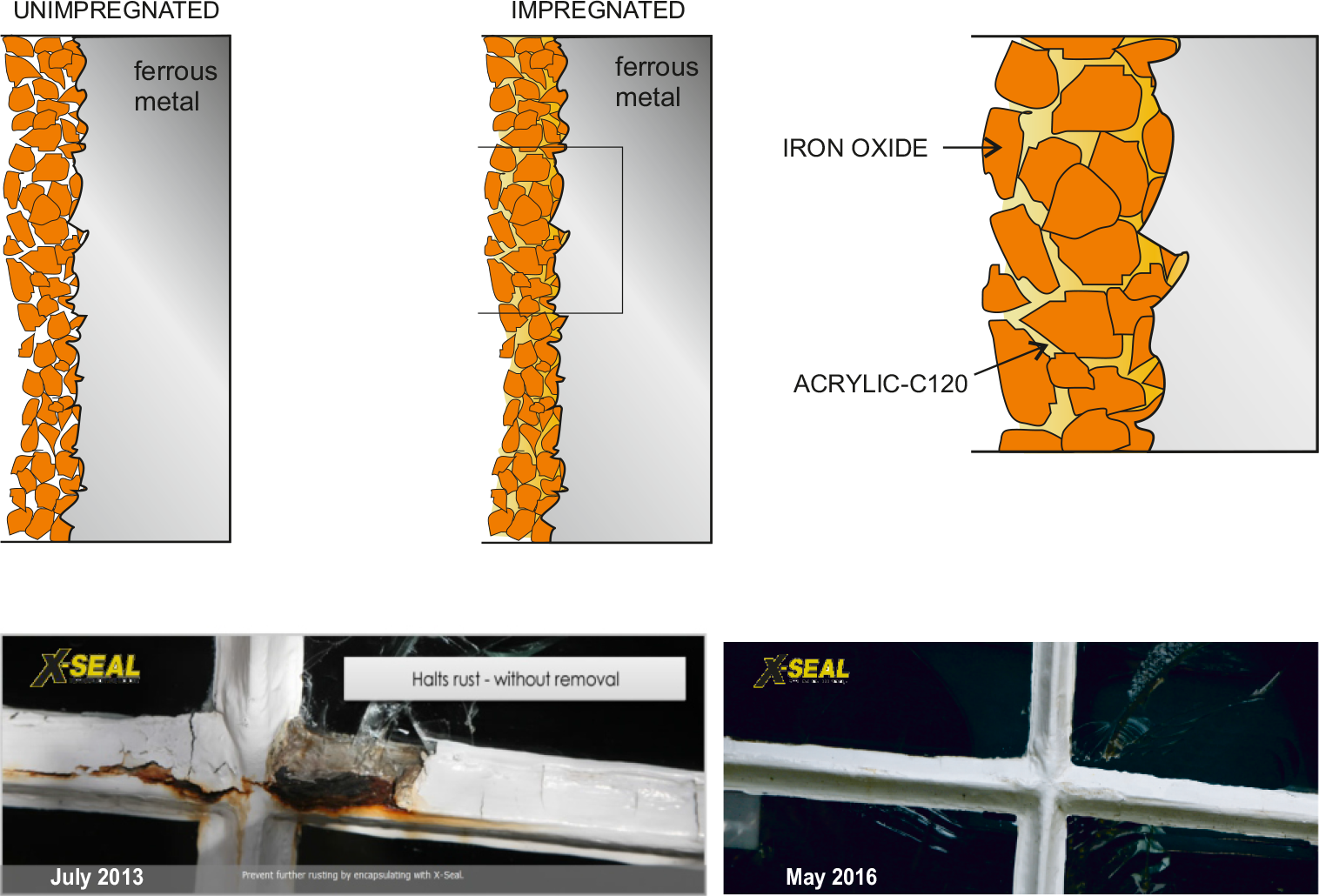 Pre-war Crittall window, weakened by many years of water damage, was recovered by first removal of excessive rust, not all, as it was needed for retainment of precured Acrylic impregnant, to ensure full encapsulation and protection against
MAKING RUST PART OF THE SOLUTION AND NOT PART OF THE PROBLEM!
Avoids negative disturbance/damage of the structure.
Makes preservation more affordable.
Removes the requirement of specialist bygone craftsmanship.
Avoids the need for tenting as the impregnant can be applied during dry calm periods, becoming rain proof within minutes of application.
Reduces the level of moisture retention to inhibit the growth of letcin.
Protects against loss of historical element.
Consolidates resistance against environmental/pedestrian erosion.
Copyright © 2022 X-Seal Limited
METAL CORROSION TEST REPORT

23
Rust growth is inevitable where there is oxygen and water. Within a solid non flexible structure such as concrete, open to the elements, developing fractured stress, it is only a matter of time before the combination of the three elements occurs. As is known, rust volume expands by as much as 7 times, causing substantial sub structural stress, thereby exposing the structure to the elements. However it does not stop there as in northern climates additional stress is caused by freezing, generally in the form of spalling.
The illustrated sample was designed to replicate elements of structural decay, subjecting it to 30 days salt spray test at Southampton University during September/October 2018. The test specification was 35oC & 5% NaCl constant salt fog, carried out at the Faculty of Engineering and the Environment Building 15a University of Southampton Southampton SO17 1BJ.
The sample was made up of a mild steel bolt 12 x 65mm, laid upon a segment of ceramic tile. For part protection, the sample was encased with free running white sand. The whole of which was wetted out with cold cure impregnant in fine droplet form with X-Seal Acrylic C120.
On examination of the sample after the salt spray test, it will be clearly noted that the residual sand appears to have combined together with the impregnant, bonding it to the metal surface with no noticeable surface corrosion. The bulk of the sand remained still bonded to the bolt and substrate with no sign of corrosion. A patch of rust staining noted on the sand appears to be superficial.
On surfaces where there the was no sand deposit the impregnant, being of low molecular weight and anaerobic has simply evaporated, leaving the surface free of contamination . This combined effect is welcomed as this keeps the surface free of buildup of impregnant. Should subsequent surface treatment be required, this should be considered on completion of substrate protection.
In order to replicate what is likely to occur on site, the intention is to continue, in the short term to cycle salt spray the sample, impregnate with C120 to saturate the newly formed rust and return to the cabinet for a further salt spray cycle. What the procedure is aiming to achieve is for the impregnant to use the rust as retainment agent in becoming a component part of its coating protection. The sand is solely there in the initial phase for impregnant retainment.
In conclusion, It is expected that with progressive cycles of impregnation, for which it was designed, there will come a point in time when corrosion protection will be achieved and sustainable.

Copyright © 2022 X-Seal Limited
COASTAL FIELD TRIAL JUNE 2017

24
PERFORMANCE TESTING SPECIFICATION ACRYLIC C120 IMPREGNANT
Being that the anaerobic acrylic impregnant is unable to cure on an open surface, visual testing of the product under actual working conditions become impossible to judge. Acrylic C120 is much like a hermit crab, it needs a home within which to reside and protect, whilst itself being protected by the shell of its surroundings. This is a unique and special relationship when it comes to weather protection. Paints merely coverup the problem and do not fair well to environmental degradation; very often causing more damage through vapour entrapment than for the surface being left open to the environment. On the other hand an impregnant does nothing more than fill voids through which water can otherwise enter the structure.
In order to be able to gather performance data on the impregnant under direct weather conditions, the following test procedure was developed using dry, free flowing granular material to form a stable pyramid (becoming the porosity) onto which the impregnant was carefully drip fed to a point of saturation. The fact that the specimen is not contained is important as any surplus impregnant can drain away, otherwise the impregnant becomes nothing more than an encapsulant. The pyramid also reflects 'in the reversed plain' to that which would be formed within a normal structural cavity which cannot be seen. This reversed exposure test provides an excellent opportunity to gauge the protective value of an impregnant.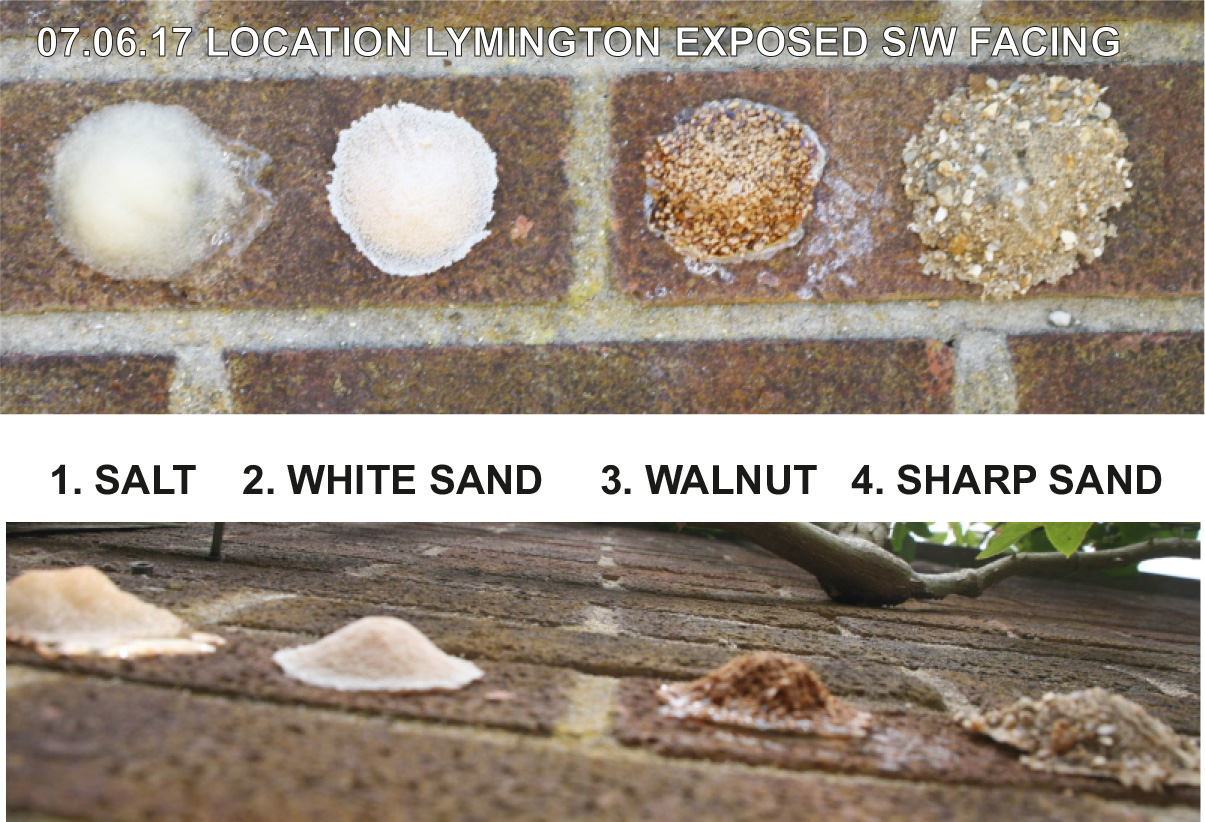 The impregnant itself is thinner than water and as such has the ability to be lost in cavities where there is no retention by capillary attraction. Rather than thickening the impregnant, it was
decided it would be prudent to pre-add filling agents as described here to cause such retainment. It is therefore highly desirable for both the impregnant and fillers to be employed in structural sealing applications. It also reflects directly on the described above test procedure
Having produced the following specimens the plastic film was removed from the base onto which Acrylic-C120 in Gel form was added and then positioned onto a vertical weather facing brick wall and held in place for 3 minutes for the gel to cure. These examples of pre-fills provide an option to match the host material such as a particular type and shade of sand stone. Also to be able to encapsulate appropriate chemicals to assist in corrosion protection or fighting back decay or minimising the growth of vegetation as a result of the pre-fill being resistant to retainment of moisture on which the growth relies. A further feature of these in-fills is their low shrinkage
Copyright © 2022 X-Seal Limited
WEATHER PROOFING STAIN GLASS WINDOWS

25
The benefit of using Acrylic C120 is that there is no need to disassemble. Generally, defects are of a small size with adequate capillary attraction to draw the impregnant into the pane whilst in the vertical position. It also means that the window can be sealed from the inside, therefore making scaffolding unnecessary.
Lead cames that make up the frames within which the glass is secured may require the use of the Acrylic 120 GEL for sealing off the downward looking cames thus sealing against uplift of wind and rain. Alternativley simply aim the impregnant directly at the interface and leave capillary attraction do the rest.
The group shown below with evidence of stone spoiling, together with sealing of the leaded windows could all be protected from further decay by just one application of acrylic impregnant.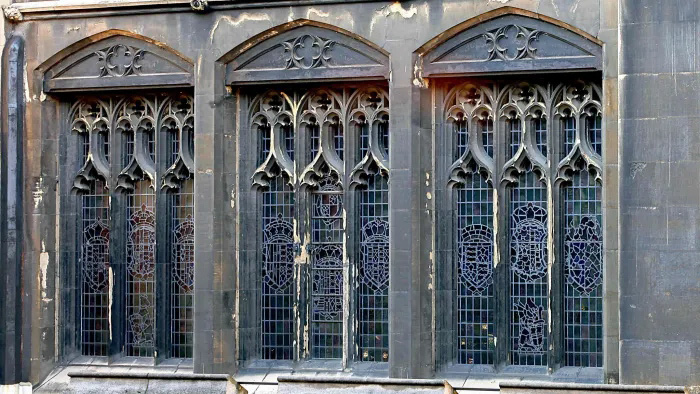 Many of parliament's 4,000 windows do not close properly © Adam Watrobski/AFP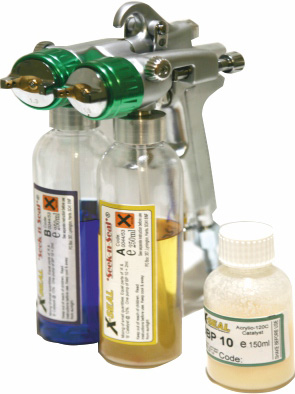 Spray Impregnant low pressure as if driving rain.
Copyright © 2022 X-Seal Limited
CONCRETE BRIDGES

26
Structural cancer!
Concrete bridges were once claimed to have a 'fit for purpose' life span of 100 years. Without warning, the collapse of the Genoa bridge in Italy was just 65 years old. With no way of telling the condition of such a structure there is no knowing where and when the next casualty will occur.
Current cathodic protection and traditional protective coatings, bring with them costly maintenance and can cause more harm than good.
It is well understood what happens when entrapment of water freezes and well understand the mechanical damage caused by embedded expanding corroding Rebars.
Thousands of such structures worldwide are prematurely coming to the end of their usable life. Not least the loss of human life, the cost of having to dismantle and rebuilding will be costly.
THIS IS YET ANOTHER EXAMPLE WHERE 'ACRYLIC C 120′ CAN COME TO THE RESCUE IN SEALING THE DECKS, GIVING THE STRUCTURE A PERMANENT UMBRELLA AGAINST INCLEMENT WEATHER CONDITIONS AND SEASONAL FROST DAMAGE – IRRESPECTIVE OF THE AGE OF THE BRIDGE.
Copyright © 2022 X-Seal Limited
SUSPENSION BRIDGE CABLE CORROSION

27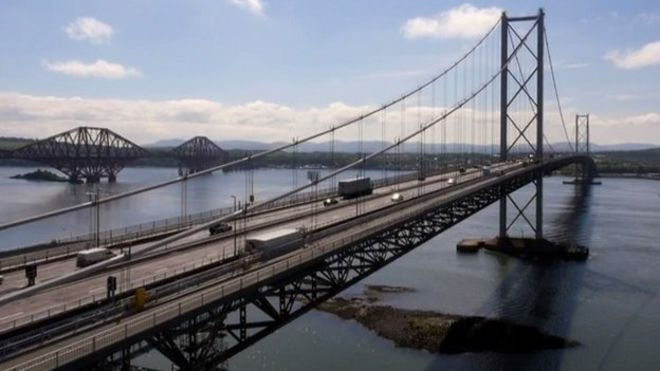 Forth Bridge, Scotland. Courtesy BBC. Scheduled for replacement due mainly to corrosion.
https://www.bbc.co.uk/news/uk-scotland-edinburgh-east-fife-34983063
REMEDY
There remains a growing concern over cable corrosion. In the main they are protected by a combination of dry air injected into the body of the cable along with vapour inhibitors. There is an outer wrap embedded with sealants to protect the cable from inclement weather. All of which require sustained maintenance.
In X-seal's opinion, based on more down to earth everyday experience, coverings get damaged for a variety of reasons, not least frost damage. Acrylic C120 Impregnant provides a simple option by means of sealing off such damage as it occurs. There is no preparation required other than the damage is required to be clean and dry. The impregnant will with help of capillary attraction, penetrate so far as to establish a quick and reliable seal. Read more…
A further feature with an impregnant is that it can be applied repeatedly without fear of surface buildup. The reason being that C120 is anaerobic and as the impregnant is of low molecular weight, it just simply evaporates in the presence of the air but not within voids where it cures rapidly to form a seal and is then well able to withstand exposed aggressive environmental conditions.
Acrylic C120 is available in to grades: Low Viscosity Self Penetrating 'IMPREGNANT' and 'C120GEL'. Either can be used separately or in combination thereof.
Copyright © 2022 X-Seal Limited
FIRTH OF FORTH RAILWAY BRIDGE

28
Corrosion Protection 10 Years And Costing £130m
It has been claimed it will not now need another paint job for at least 25 years. A 400-strong team applied a triple layer of new glass flake epoxy paint, painting over 230,000sqm of steel and all 6.5 million rivets in the structure. 1,500 people worked on the structure, with up to 400 people a day on the bridge at the height of the refurbishment works. Repainting the bridge has long been considered one of the world's never-ending tasks, claiming now to remain free of major maintenance work for at least two decades – time will tell.
Is a better a simpler, cheaper and more effective method of weather protection and the answer is yes – with an impregnant because it makes use of the existing seasoned protective crust of paint and corrosion for its retention and protection whilst making the crust water tight which, it in turn, is protected from the elements. What is more resilient to the environment than another coat of paint is the hardened crust of paint and in the case of the Forth Rail Bridge, iron oxide corrosion that get taken off and disposed of. These together with the acrylic impregnant have the ability to provide the best form of protection.
The application of the impregnant would be nothing more than walking the bridge, if it can be called that, with a knapsack and for all the world, applying it as if it were Roundup! This is one particular virtue that impregnants have over coatings that they can be applied time and again where ever there are signs of weather intrusion as they seek to cure in voids, not on the surface. The latter simply evaporates.
ACRYLIC IMPREGNANT > SIMPLER > BETTER > CHEAPER
Copyright © 2022 X-Seal Limited
FORERUNNER X-SEAL POROSITY SEALANT
ANNIHILATES LEAKAGE IN DECKING

29

A forerunner to Acrylic-120, vinyl impregnant called UR-104 was supplied to the HMS Belfast Trust in the late1970s, for sealing decking above the radio room against rain penetration. A variance of this product was also supplied to Austin Rover Longbridge for the sealing the Mini transmission housing, against oil leakage. The same product was supplied to Guernsey CI for sealing Ebenaceae Church against driving rain. The product was also used by Guernsey Brewery to seal an underground cellar against water ingress. Henry Moore, the famous sculpture
used this vinyl impregnant to seal his plaster cast mould for outside storage. UR-104, unlike the revolutionary Acrylic-120 which is an undiluted.
Copyright © 2022 X-Seal Limited
MARITIME APPLICATION – ACRYLIC C120 IMPREGNATION

30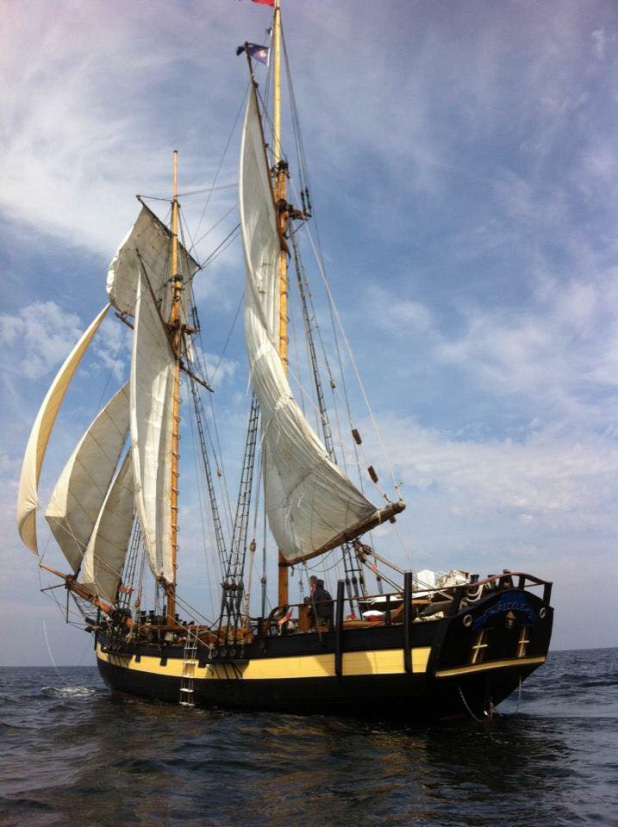 H.M.S. Pickle goes in for progressive preservation!
The Problem
Five replica Baltic packet schooners were built between 1992 and 1996 in St Petersburg shipyard based on a design of Swedish marine architect AF Chapman, the type known as Grumant 58 were built at the Varyag shipyard. One, named Alevtina & Tuy, was later renamed "Pickle" and took part as a representation of Pickle in the anniversary celebrations of the Battle of Trafalgar in 2005.[34]
In 2010, Pickle featured as part of a BBC program 'The Boats that Built Britain' (episode2 of 6). Out of season, the vessel is moored afloat in Kingston-upon-Hull, Yorkshire.
She is not a replica of HMS Pickle, but represents the vessel in name alone
Each mid year, H.M.S. Pickle goes to sea in search of revenue to pay for the vessel's demanding upkeep and keep her exposed to public interest.
In historical times a ship of this type would have a working life of no more than 10 to 12 years. The primary threat above the water line was acid rain penetrating deep into the core of the vessel, out of sight, causing relentless, un-controllable decay. Traditionally, the only remedy was the costly business of having to cut out and replace with fresh timber, which in itself added injury to the structure.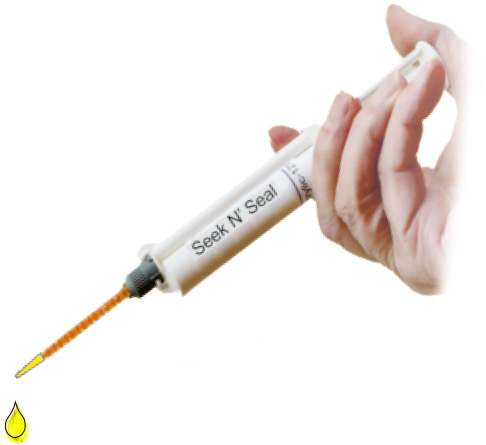 The Cure
This was the case until X-Seal met up with H.M.S. Pickle recently in Lymington. The result of which, is that the crew are now carrying out trials 'en route' with Acrylic C120 Impregnant. The objective is to seal the deck against acid rain as the protective umbrella for the bilge. Whilst it is early days, initial results look promising.
The ultimate test is to stop the leakage. Often such defects cannot be seen or even be traceable. There is no limit as to the number of applications required to build up the cavity with impregnant, as surface build up can be avoided. For the most stubborn cases, C120 can be pressure injected. For large defects, the cavity can be prefilled. See section X-S 23/24.
The treatment site requires no preparation other than for the deck to be clean and dry. If in doubt, blast with high pressure dry air. It is simply a question of applying the 'non destructive', non coating' impregnant directly onto the decking and allowing it to self penetrate into void and unwanted water ways, where it rapidly cures into a tough flexible state.
Copyright © 2022 X-Seal Limited
MARITIME ENVIROMENT

31
Wooden Clinker Built Dingy Impregnated with Acrylic C120
Illustrated is a 10ft clinker built wooden dingy. As with all such dingy's, the wood needs to be kept wet to prevent leakage. This experiment is to seal the dingy with the acrylic impregnant alone. In addition there is a split that has opened up in one if the planks to which corking cotton has been added. The defect can just about be noted in Illustration1. 2 Shows the split being impregnated. 3 With consolidation almost complete.
All joints will be impregnated before the dingy returns to the water. Most leakages related to boats can be sealed with Acrylic C120, such as keel bolts, deck fittings, port holes, hull skin fittings etc…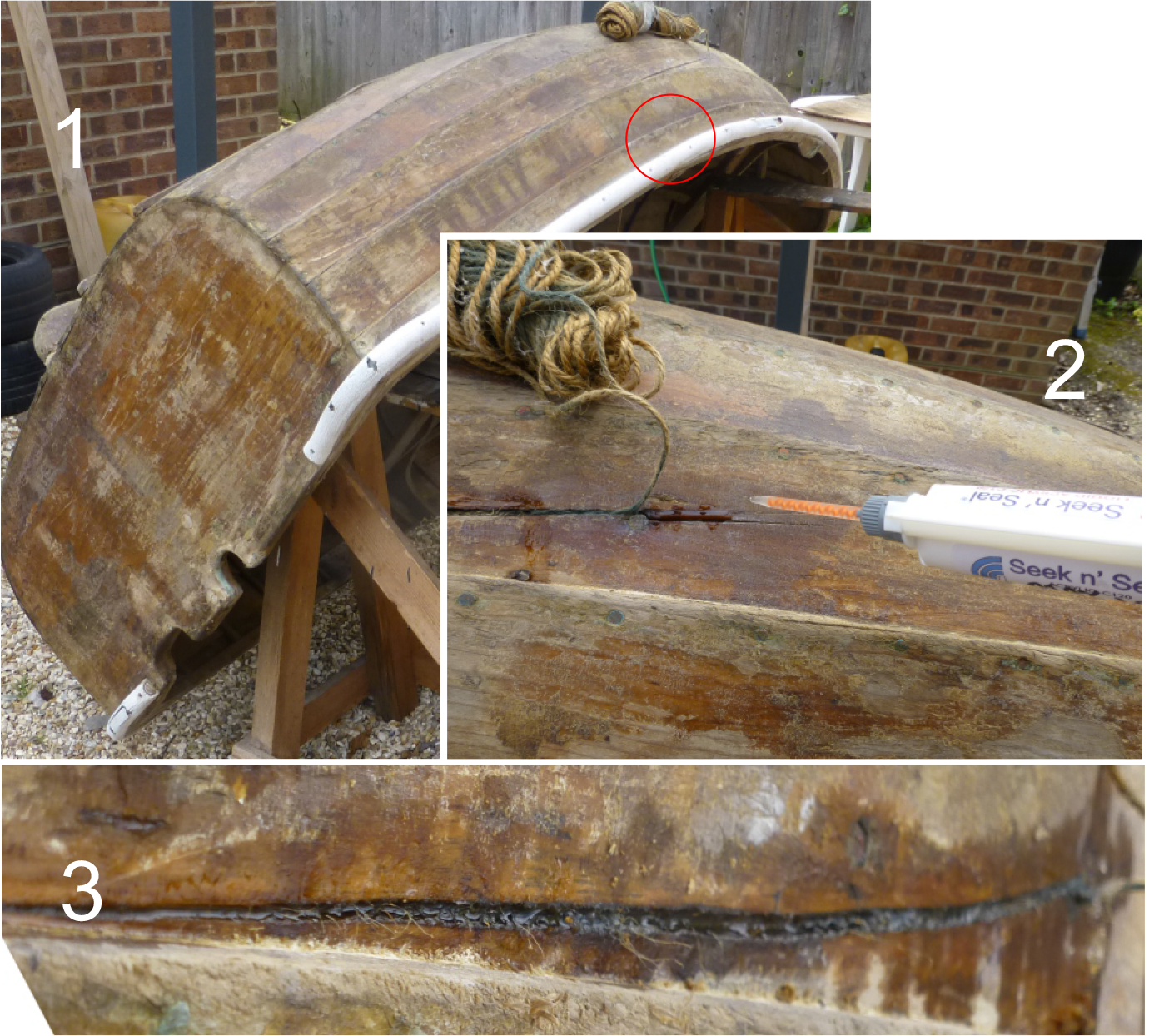 Copyright © 2022 X-Seal Limited
CASE STUDY PEKING TO PARIS CAR RACE 2013

32
Acrylic – 120C 'Magical-Miracle'
Impregnant stems damaged radiator leak for over 6,000km!

Jaguar Xk120. Car No: 66. Entrant: Albert Bessudo & Bernard Joanin. Rally: 29th May to 29th June 2013.
EXTRACT FROM LOG
June 6th – Start – "large leak on radiator. Clogged with 'magical' product and able to take to the road to new destination."
June 20th – "New small leak we plugged with 'miracle' product. It seemed to hold. Until when?"
June 21st -Having travelled a distance of 6,416km from time of miracle repair a pool of water was found under the car last night, finally proved that the leak from the radiator was much larger and the 'miracle product' had its limits."
Editorial Note
Magical/Miracle (Acrylic-120) repair:
"On the 6th day, without dismantling, the radiator was drained, a patch of cotton wool, saturated in Acrylic-120C, was prepared and placed over the defective area and held in place for 3 minutes whilst it cured."
C120 A MUST HAVE! – TOOL BOX ADDITION WHATEVER YOUR PASSION
Copyright © 2022 X-Seal Limited
AUTOMOTIVE

33
Porosity sealing on a fire engine with Acrylic 120C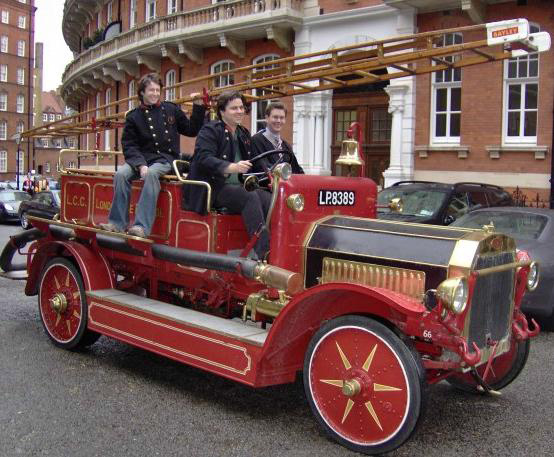 The Royal College of Science (RCS) is one of the constituent colleges of Imperial College in South Kensington. For over 50 years the RCS students' union has maintained and operated through the RCS Motor Club Jezebel, a 1916 Dennis N-type fire engine with a 9.25-litre 4-cylinder 60hp White and Poppe engine.
With the engine removed there was the opportunity to deal with a small leak from the back of one of the two blocks of two cylinders that make up the engine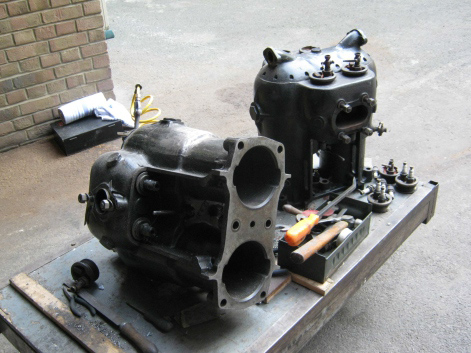 The leakage was coming from an old repair by metal-stitching which pressure-testing showed to be sound except for three pinholes in the water-jacket. Xseal Acrylic 120C was chosen for the repair. Using a vacuum pump to draw in the resin, we created a dam around each pinhole using Blue-tack and made a puddle of X-Seal Acrylic 120C in each dam. Applied in this way, the pinholes were sealed with one treatment.
Copyright © 2022 X-Seal Limited
CASE STUDY – POROSITY SEALING WITH ACRYLIC C120

34
Two year old motor bike leaks oil from pinhole porosity in crankcase casting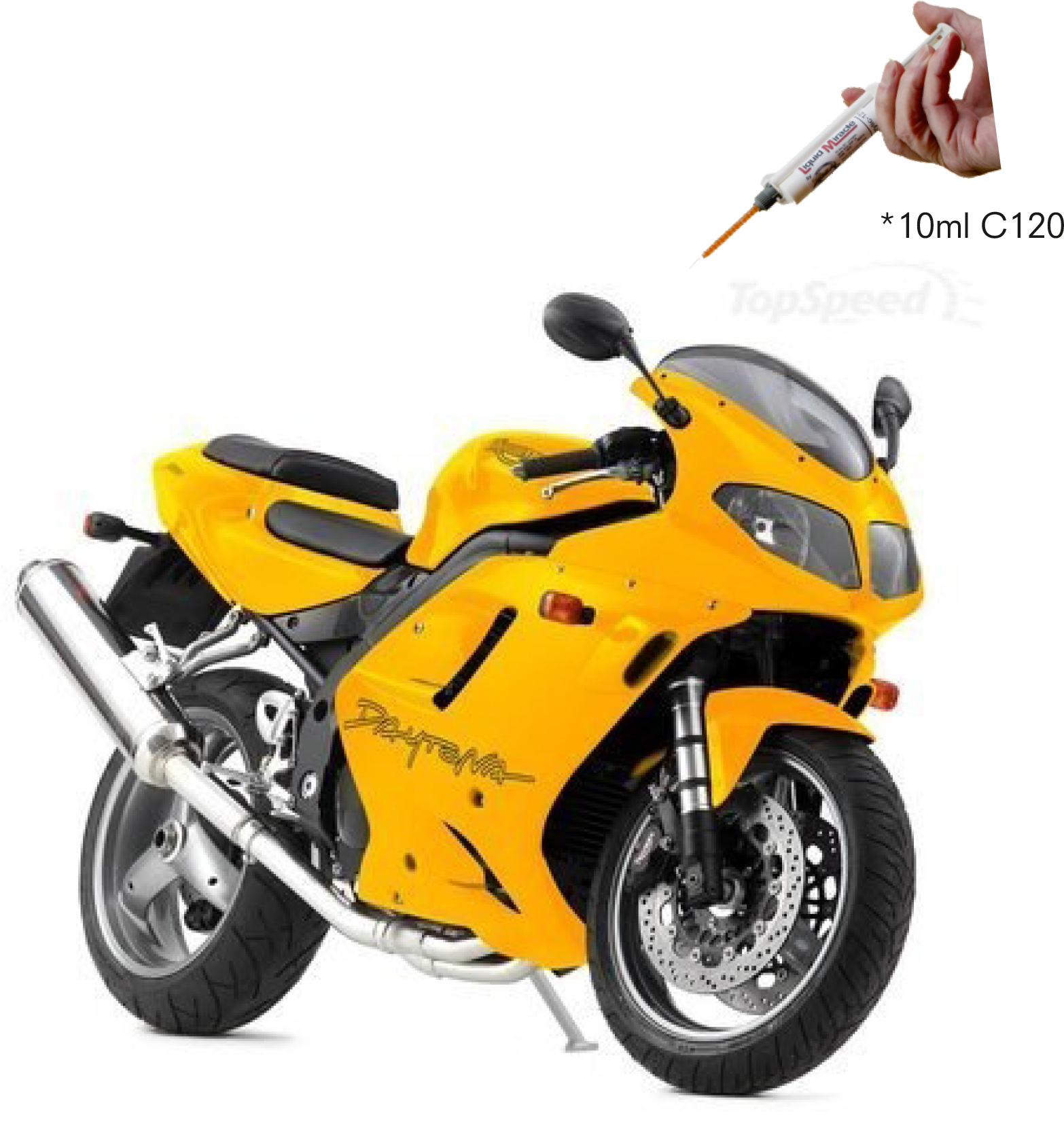 Courtesy of: Knotts Motor Cycles Stratford on Avon, Warwickshire. UK
A 2008 Triumph Daytona 955 had developed oil leaks from pinhole porosity on the underside of the cast aluminium crankcase. Without removal, bike was rotated to move oil away from defects. Spot pressure impregnated using '2 part Acrylic C120 Syringe*- successfully road tested leak-free one hour later.
The bike was to move the oil away from the porosity. The porosity was then blasted at full airline pressure to remove the residue oil, followed immediately with application of XSeal Acrylic-C120 impregnant using a saturated cotton wool swab placed directly over the pinhole porosity to allow saturation to take place by capillary attraction.
Within the hour of the repair, the bike was road tested for 20 mile to allow pressure and temperature build up in the crankcase resulted in no oil leakage. Cost of the Acrylic Toolkit 120 was £25.00 although only a few drops were consumed. Cost of dismantling and replacement crankcase?
Copyright © 2022 X-Seal Limited
WOODEN WHEEL RECOVERY

35
Wooden Wheels Preservation or Restoration?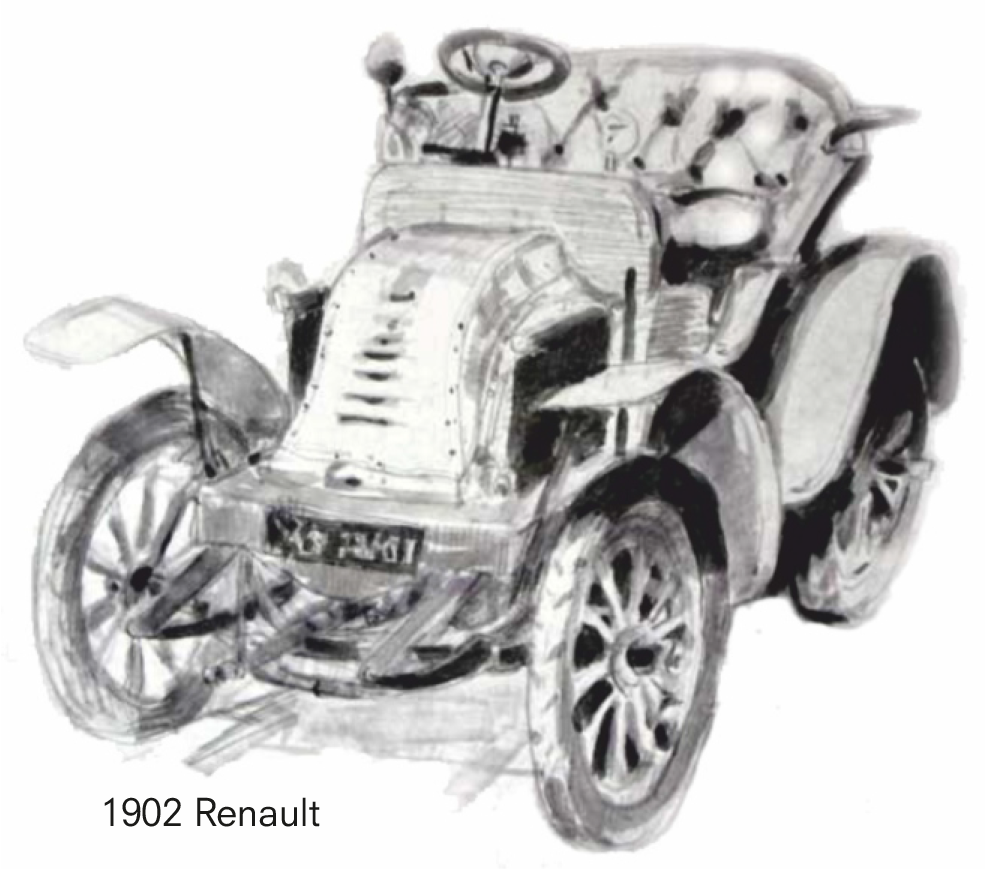 Badly corroded or rotten parts need replacing but general looseness of a limited nature can in many cases be corrected. This article concentrates especially on preservation as its aim is to protect rather than replace what is there without dismantling…unintrusive whilst preserving history!
Preparation
First one must assess the condition of the wheel and whether it meets the safety criteria mentioned above, It is also important to bear in mind that the wheel must be clean and dry with the emphasis on dryness. Wet wood will not impregnate. Rear wheels will often be contaminated with oil and as such will need to be flushed through with degreasant such as brake and clutch solvent before impregnation can be considered.
Either the wheel can be impregnated simply by administering the impregnant directly around the loose spoke by drip feeding – see fig 1, or by injection through the side of the felloe – see fig 2. The latter is best achieved through the back face of
the wheel where the drilled hole will not be visible. Drill a tight hole to take the tip of the applicator nozzle close to the root of the hole in the felloe. Position the wheel with the spoke being upright at the base of the wheel (6 O'clock).
Impregnation
Attach 50ml Acrylic 120C Cartridge to applicator. Replace nozzle cap with mixing nozzle. Place against drilled hole and inject until sealant is witnessed exuding out around the spoke. Pump until full saturation has been achieved. If the impregnant appears contaminated, continue to purge until the impregnant becomes clear. FIG 1
Alternatively if spokes are found to be fairly loose, direct drip feed at the base of the spoke may well be sufficient. FIG 2.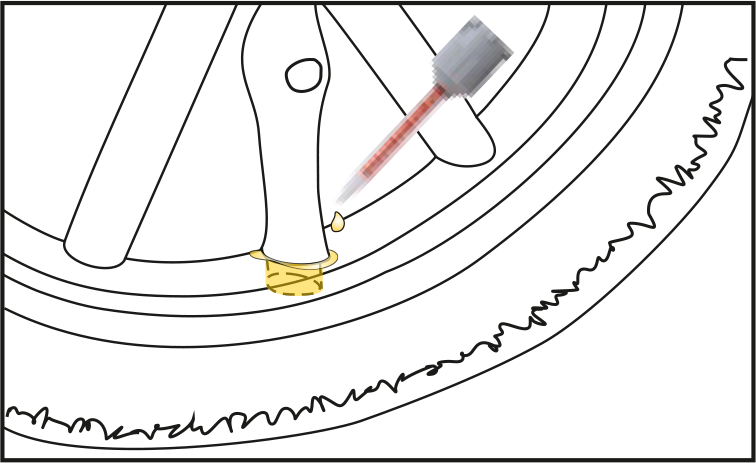 FIG 1. – Acrylic 120 drip fed onto spoke/felloe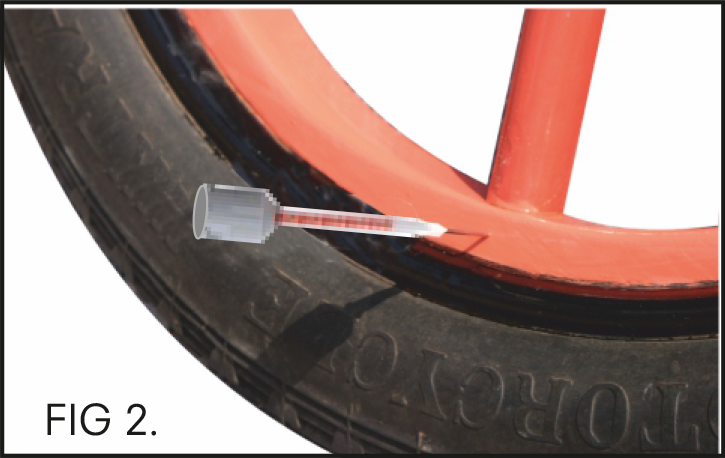 Optional, Acrylic 120 injected through the felloe, using a hypodermic needle to which the Applicator is attached (not shown)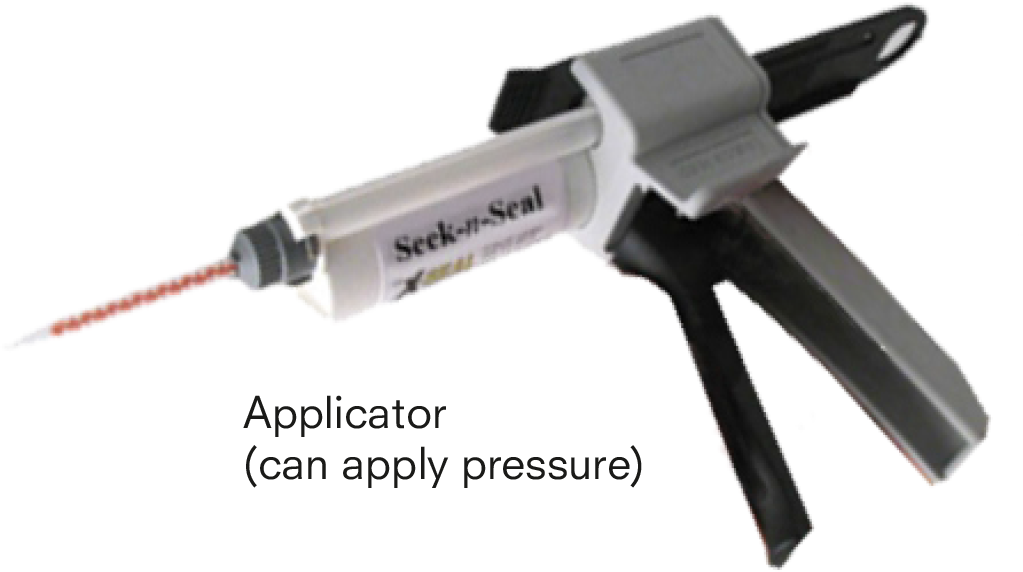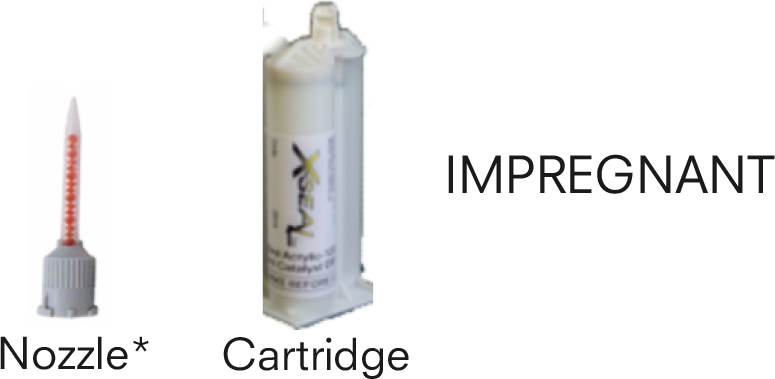 Copyright © 2022 X-Seal Limited
CLASSIC CAR WEATHER PROTECTION

36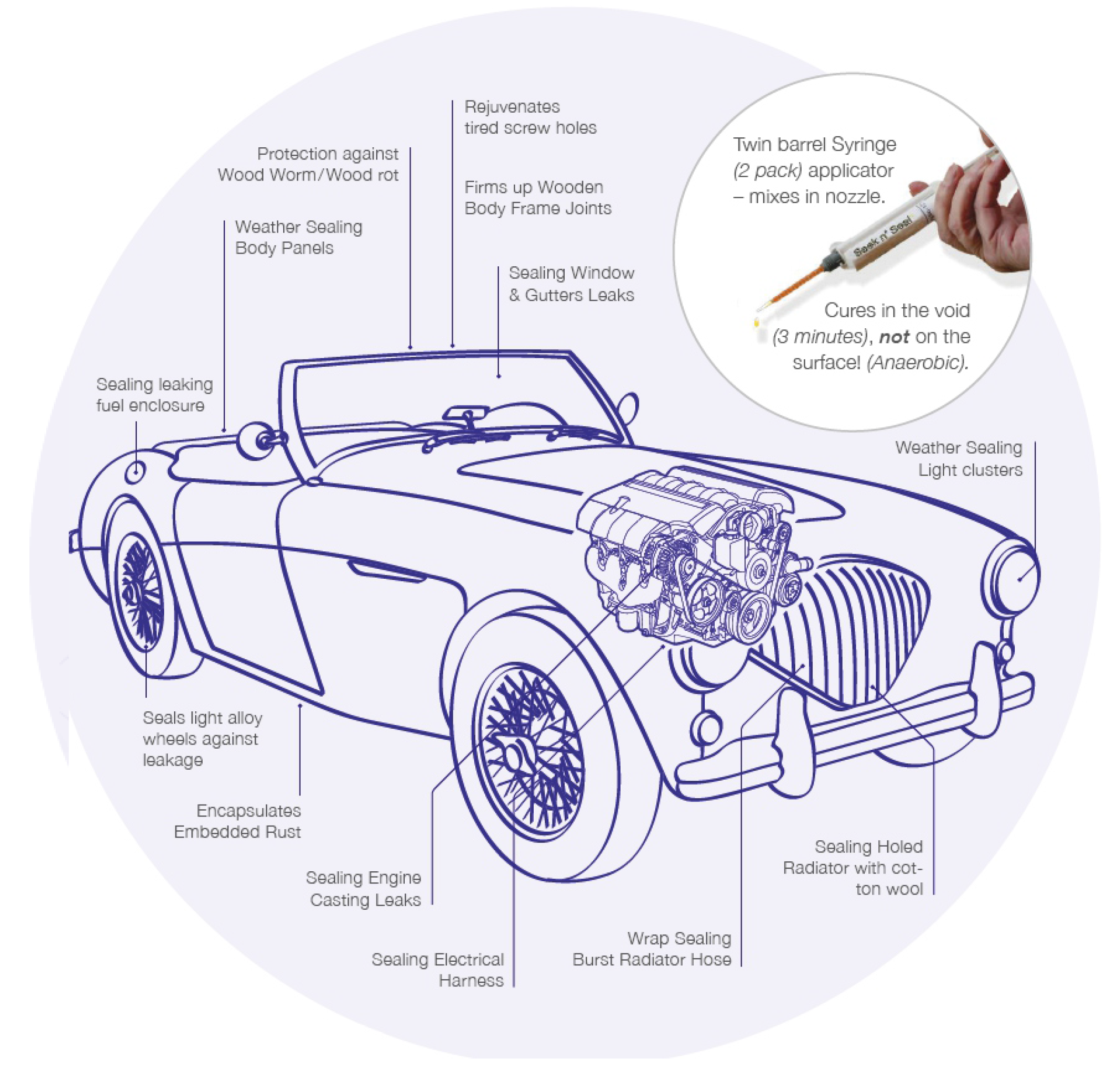 Acrylic – C120 Structual Liquid Tool Box
No discerning tool kit should be without one. It's whatever you want it to be:
An Encapsulant!
An Impregnant!
An Adhensive!
A Sealant!
Why Acrylic C120?… Because it's:
an impregnant (not a surface coating)
an invisible structual 'preservative'
application is simply 'search-n-seal'
a permanent seal – 20 years +
unaffected by solar radiation
environmentally friendly
weather proof in 30 minutes
protection against frost damage spalling
leak proof against rain penetration
leak proof against a head of water
applicable to most structual materials
capable of sealing large defects
ideal for internal or external use
a British invention & manufactured in the UK
Copyright © 2022 X-Seal Limited
CAST METAL POROSITY SEALING

37
'Engine sealing'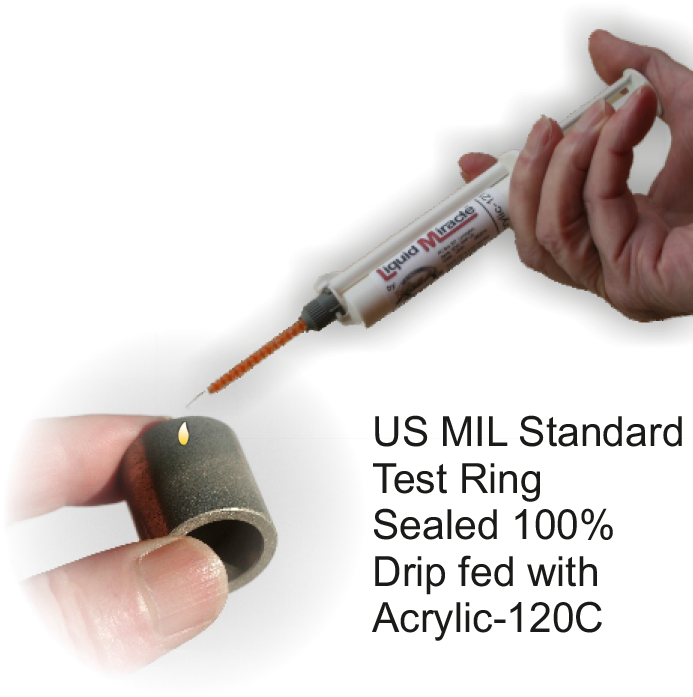 Sealing porous cast metal by vacuum impregnation is a well established process within the engineering industry. However it is a process that cannot be seen or detected. There is no way of knowing whether a process has performed correctly or indeed when a casting is proved to be sealed within the terms of production line testing, how reliable such a seal might be. The problem for impregnation arises once the porosity has become contaminated e.g. heat treatment quenching, production line fluids such as cutting oil, washing solutions etc.. Which in turn such contaminants get transferred into the liquid impregnant. Claimed US MIL 17563C Standard only applies to fresh 'out-of-the-can' impregnant which bears no influence over the conformity of the process application itself. The result is, an impregnant that is at best nonedescript potentially impregnating porosity that is contaminated.
Without due regard to the effects of contamination, means that in the majority of cases the impregnant can, at best, contribute to a temporary seal, sufficient to mask any potential porosity leakage throughout the production period, which in turn is unlikely to match operational conditions in the field, sufficient to weed out an under preforming impregnation.
"Seek-n-Seal" with Acrylic C120. Pros & Cons!
How can this be better that traditional vacuum impregnation?
The most significance issue is avoidance of contamination of both the casting to be impregnated and the impregnant. To be able to impregnate a casting in its virgin state provides the best opportunity in getting the application of impregnation right. First, in allowing the impregnant to be deposited within the porosity where it is able to cure correctly. And equally important is to avoid undue contamination of the impregnant.
Sealant in traditional impregnation plants will by its very nature, becomes out of spec as a result of contamination with production chemicals such as machine lubrication and washing fluids, carried over into the impregnation process by the workload. Thus making it impossible to maintain approved standards. Once the casting and the impregnant has become contaminated, it is impossible to predict the performance of the impregnant. Contaminants and partially cured impregnant can provide a temporary blockage within the cavity, together with passive time limiting component testing on the production line allowing poorly sealed components to get through, only to fail in the market place.
What is the answer?
To impregnate the casting in the dry 'as cast' condition, straight from the casting machine. In a good number of cases, castings can be sealed permanently by choosing the moment when the newly made casting is cooling to sufficient temperature to allow the impregnant to be applied and drawn into the porosity where it cures within a defined temperature range.
What are the problems with sprayed on impregnation?
There is very little against this method of sealing as most castings have their porosity already vented to at least one 'As-cast' surface. High temperature heat treatment with oil/water quenching should be avoided, but then the same would be true as a pretreatment for vacuum impregnation.
Negative side of traditional vacuum impregnation:
Unavoidable contamination of tank of impregnant.
Claimed approvals become null and void.
Air locking cause failure of impregnation.
Post treatment dislodges impregnant from porosity.
Laboratory services required to control process.
High COD effluent discharge down the drain.
Capital tied up in a tank of expensive sealant.
Consumption of expensive chemicals.
90% of consumed sealant goes down the drain.
Questionable sealing results?
Seek n' Seal impregnation:
There is only one agent – the impregnant.
No capital tied up in a tank of expensive sealant.
No chemical testing.
Simply spray 'seek-n-seal'.
No process plant and equipment.
Little wastage.
No major maintenance.
No surface discolouration – impregnant evaporates off.
Approved standards maintained.
Can be pressure injected.
Impregnant can be delivered by drip, a handheld bottle with manually trigger spray or robotic. The impregnation can be carried out at the foundry as soon as the casting is cool. Especially useful when porous area is known in advance as the impregnation can be targeted. In production were machining subsequently opens up further porosity, it may be purged with compressed air before application.
Copyright © 2022 X-Seal Limited
ACRYLIC C120 SPRAY GUN

38
Copyright © 2022 X-Seal Limited
ACRYLIC C120 WEATHER PROOFING

39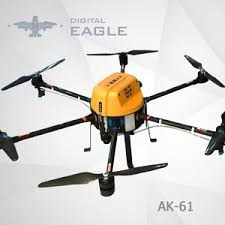 'Crop Spray Drone' Delivers Sealant!
With the advent of Drones and crop spraying already an option, are we that far away from targeting structural defects with an airborne impregnant that can be applied as a drench, being self penetrating and fast curing? A Drone would have the ability to search out difficult to get to locations requiring treatment thus avoiding the costly expense of scaffolding and the related dangers. If the Drone can carry the impregnant to site then structural maintenance would become more cost effective.
With thermal imaging and modern day programming technology, the Drone could be targeted to go and seek out dampness and deal with it effectively! If there is no capillary attraction, the impregnant is designed to just evaporate off. Sealing of a domestic brick chimney could become nothing more than a mornings work and without the need for expensive and intrusive scaffolding.
Imagine the Firth of Forth bridge with its encrusted 100 years of environmental damaged coating. Acrylic C120 would simply have delivered the impregnant to this crust, rejuvenating its seasoned protective ability to extend life. Might this have been a more secure way of sealing the Bridge than intrusive removal of this coating (paint) and cutting out the labour intensive aspect of constant maintenance, not least the health hazard of lead often contained in such coatings.
Copyright © 2022 X-Seal Limited
TECHNICAL SPECIFICATION SHEET

40
Dated: 06.07.2010
Version: 2.0
File name: Technical Data Sheet -C120
Acrylic-C120 Impregnant
1. Characteristic data of the product
Acrylic -C120 is an impregnation sealant based on the development of thermal curing, monomer based acrylic impregnants used extensively in the world of the motor industry to seal porosity in automotive engine components and auxiliary equipment. Acrylic -C120 differs only that it cures at ambient temperature. The impregnant is both anaerobic and hydrophilic. It is self penetrating and cures within the substrate. Surface dampness will evaporate off, allowing the surface to remain free of impregnant. Suitable for treatment of: metal, stone, wood or composite material. Also regenerates strength to decayed and fragile materials as well as protecting against weather ingress and frost damage.
2. Physical and Chemical properties liquid
| | |
| --- | --- |
| Appearance: | 2 Pack Liquid Impregnant & Catalyst |
| S.G. @ 20oC: | 0.890-0.98 |
| Surface Tension: | 30 dynes/cm |
| Odour: | Mild methacrylate |
| Viscosity: | 20oC No 1. Zahn 27-31 sec |
| Fluorescent: | On request |
| Vapour Pressure: | <1mm Hg |
| Solvent: | Solvent free. Emulsifies: Soap and Water |
| Flash point: | 104oC |
| Volatile matter: | <2% |
| Shelf Life: | 12 months* |
| Gel Time: (room temp) | 60-180 secs |
| Anaerobic curing: | Yes |
| Hydrophilic: | Yes |
| Cure shrinkage: | 5-9% |
| Adhesive strength: | 112N/cm2 |
| Swelling: | (H2O 96hrs) 6-10% |
| Sealability: | 100% |
| Temperature Range: | -50/+200oC |
| Co-efficient/lin/exp: | 0.000157/oC |
3. Chemical Resistance (cured)
By extrapolation, US Mil Standard aluminium test rings treated with Acrylic-C120 Impregnant remained sealed when subjected to the following tests:
| | |
| --- | --- |
| Anti-freeze: | (ethylene glycol) 150oC – 14 days |
| Hydraulic Fluid: | 100oC – 14 days |
| Gasoline: | 23oC – 14 days |
| Engine Oil: | 150oC – 14 days |
| Water: | 100oC – 14 days |
| Brake Fluid: | 25oC – 14 days |
| Transmission Fluid: | 25oC – 96 hrs |
| Lubricating Oil: | 121oC – 48 hrs |
| Turbine Fuel: | 23oC – 48 hrs |
| Diester Grease: | 23oC – 48 hrs |
| 18% Sulphuric Acid: | 23oC – 2 hours |
| 10% Caustic Soda: | 50oC – 14 days |
| Stoddart Solvent: | 23oC – 48 hrs |
| Trichloroethylene: | 25oC – 14 days |
| Ethyl Alcohol: | 23oC – 48 hrs |
| Thermal Resistance: | 200oC – 24 hrs |
| Hydrocarbon Fluid: | 23oC – 14 days |
| Carbon Removal: | 23oC – 30 mins |
1. Approvals
The Porosity Sealant from which Acrylic-C120 Impregnant is formulated is based on product approvals from the following:
General Authorities:
US Navy MIL I 17563B Class 1, and 3.
Underwriter's Laboratory Inc. MH 16455.
Lloyd's Reg/Ship. MAT/05N1002.
British Admiralty
Automotive:
| | | |
| --- | --- | --- |
| Ford Motor Corp. | General Motors. | Chrysler Corp. |
| Hyundai Motor | Honda Motor Corp. | Volkswagen Co. |
| Toyota Motor Corp. | Nissan Motor Corp. | Perkins Engine Co. |
| BMW | Renault Motor Co. | Fiat Motor Co. |
| Bosch Auto. | Cummins Corp. | Citroen Motor Co. |
| Rolls Royce Motor Co. | Lucas Diesel Co. | Peugeot Co. |
| Caterpillar Corp. | Rover Motor Co. | |
Aerospace:
| | | |
| --- | --- | --- |
| Boeing Aircraft Corp. | (AWAC) | British Aerospace. |
| BAE/GW/374 | Bundesamt Fur | ML 8030-010 |
| Beschafhing | | |
This information and all further technical advice is based on our present knowledge and experience. However, it implies no liability or other legal responsibility on our part, including with regard to existing third party intellectual property rights, especially patent rights. In particular, no warranty, whether express or implied, or guarantee of product properties in the legal sense is intended or implied. We reserve the right to make any changes according to technological progress or further developments. The customer is not released from the obligation to conduct careful inspection and testing of incoming goods. Performance of the product described herein should be verified by testing, which should be carried out only by qualified experts in the sole responsibility of a customer. Reference to trade names used by other companies is neither a recommendation, nor does it imply that similar products could not be used.
Copyright © 2022 X-Seal Limited
ACRYLIC -V- POLYURETHANE

41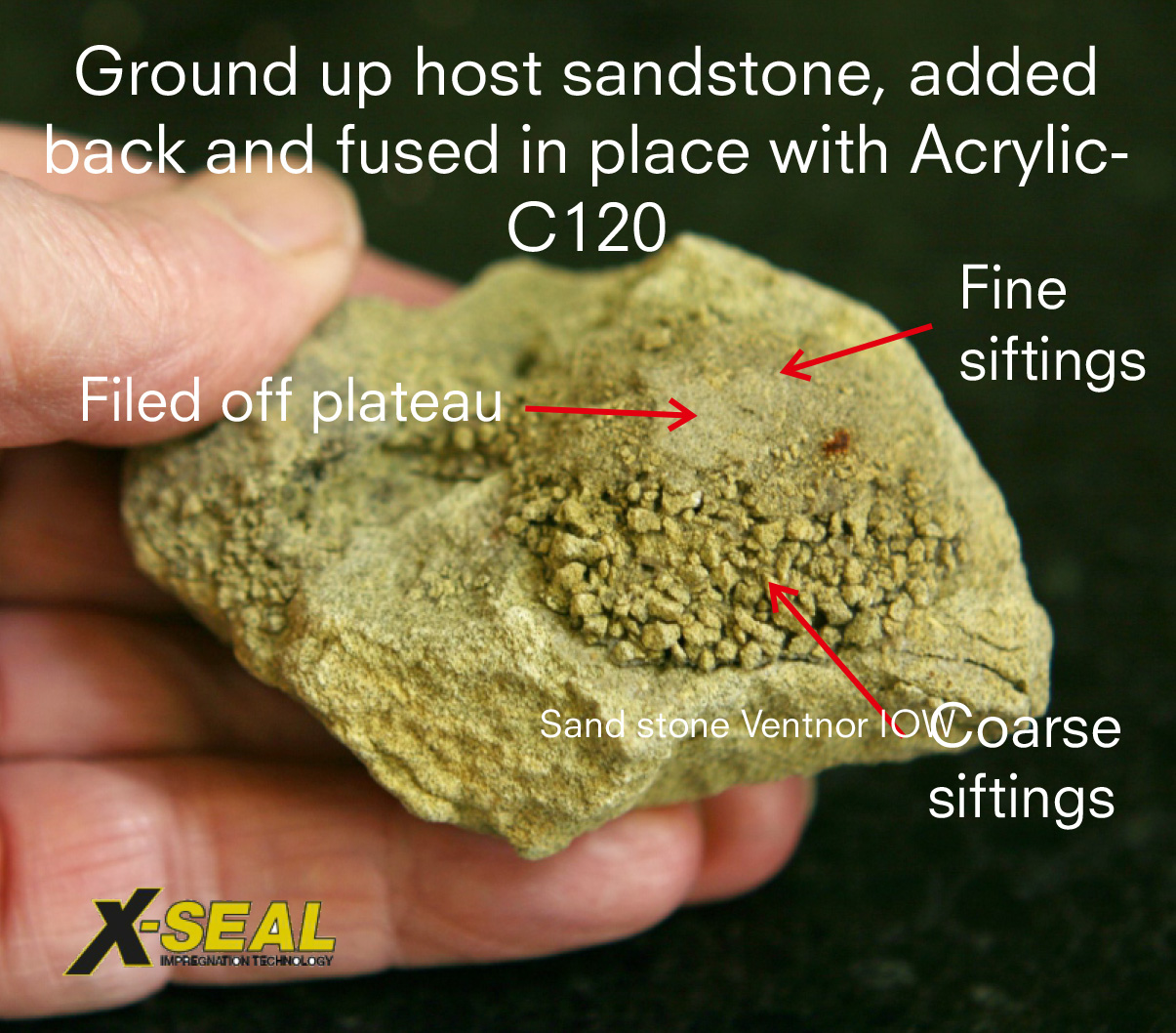 The polyurethane disaster of the 1970s that still colours today's approach.
To compare the properties of Polyurethane (PE) with Acrylic C120 would do the latter injustice as the former was nothing more than a diluted propriety DIY varnish. Acrylic C120 was the result of a five year development program from X-Seal's Research Laboratory. The very same facility that produced the world first thermal curing acrylic impregnant for sealing automotive components. Patented in 1976
POLYURETHANE (PE)
For 14 years, from the launch of Acrylic C120, in 2005, X-Seal has had to play second fiddle to the disgraced downfall of PE. This material was exploited for structural preservation, an application for which it was not suitedand still is the number one reason given by professionals for not wanting to entertain or encourage the development and use of products relevant to today needs. In spite of this, XSeal, with its background knowledge in monomer impregnants went ahead and developed Acrylic C120 specifically to protect the substrate from absorption of toxic air pollution. Today's needs cannot be met by current out dated surface coatings on which we rely, whilst globally, concrete bridges, irreplaceable historical monuments are in rapid decline. Structures are simply decaying faster than our ability to protect them. We need the establishment to foster change and encourage fresh thinking, before it is too late
ACRYLIC C120
Monomer based, the impregnant is custom designed with a viscosity of water, free of solvents. Also being airless anaerobic curing, any surface contamination simply evaporates off.
The impregnant seeks by capillary attraction to penetrate the substrate. For sand stone, the impregnant has the capability of being drawn into the particle boundary of the substrate which itself is structurally stable. It is believed that any subsequent monomer shrinkage would be dissipated by it distribution within the host material. Acrylic C120 also adds back surface erosion stability to friable surfaces. An example of structural stability is exemplified by the attached picture where ground up host material is added back and impregnated with C120. Note absence of surface discolouration
This process of adding back can be useful when an exact match is required for aesthetic appearance. This sample shown here has been subjected to periods of costal weather exposure over a period of 5 years
Copyright © 2022 X-Seal Limited
IMPREGNATION – (ULTRASEAL) X-SEAL FOUNDATION

42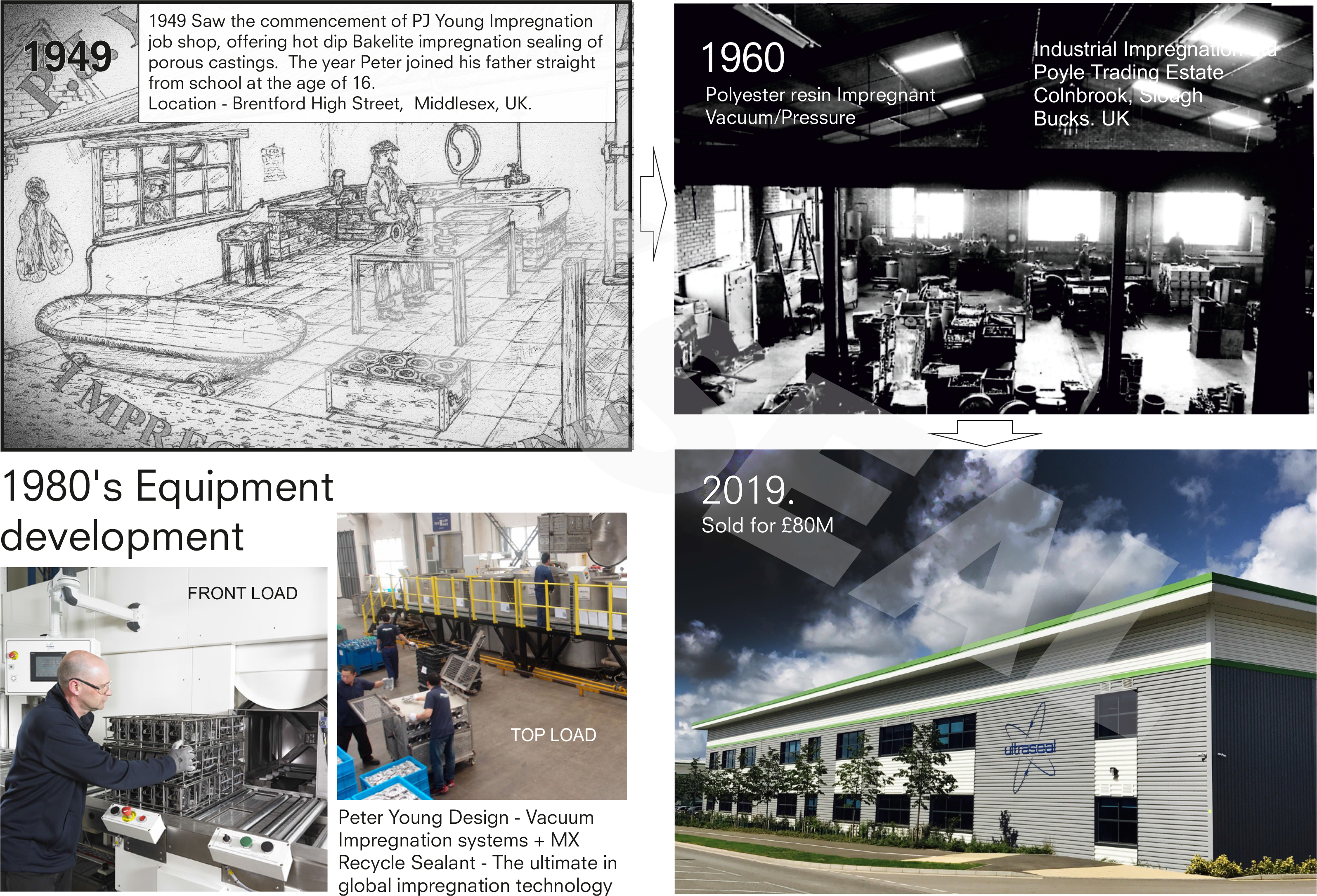 Copyright © 2022 X-Seal Limited
VACUUM IMPREGNATION OF POROUS METAL CASTINGS

43
HOW EFFICIENT IS IT?
The fact of the matter is that no one really knows! You can't see it, feel for it or measure for it. Whatever happens during the time that impregnation is carried out during the manufacturing process, there is no regular feedback from the end user who finishes up with the final package. The user has no knowledge of the fact that an indeterminable process has been employed that could affect the product's life cycle, for which there is no meaningful quality accountability and no redress. Why? There is no accepted international standard against which the process can be judged. Each process installation sets its own standards, generally with information supplied by the impregnant provider.
For it to work correctly, the impregnation process is complex and finely balanced both mechanically and chemically. Each function inter-reliant is on the other. However there is virtually no visual means by which the overall process can be judge fit for purpose. Generally in-house laboratory testing is limited and often misunderstood. For reasons, best known to impregnation plant suppliers they offer only vacuum impregnation. It might be the most convenient method of processing, but it is expensive and far from perfect and most wasteful with resources. Only 2% of the impregnant goes towards sealing porosity. The balance of it – yes 98% goes to waste, either down the drain as effluent or through process evaporation, contaminating the air we breathe.
In 2017 there was a force majeure on methacrylic esters. The world just ran out of impregnant product. It is estimated that the impregnation industry consume 3,000 to 5,000 tonne per annuum of methacrylate. Most likely the largest single user of which most of it represents massive wastage.
TECHNICALLY SPEAKING IT DOES NOT HAVE TO BE LIKE THIS
There are by far better and cheaper ways of sealing porosity such as that illustrated earlier, brought about by careful consideration of each casting's particular application. Most mass-produced castings have regular repeatable porous defects. Once known, the impregnation process can be tailored to target the defect.
EXAMPLES
Convert air decay test machines to hydraulic testing with the impregnant as the test media. cure. Hot dip the casting into the impregnant. Spray on the impregnant. Internal vacuum dip impregnation. What these alternative methods benefit from is in using small amounts of impregnant, making it economical for replacement as and when an impregnant has reached an unacceptable level of contamination. This is not possible when employing batch vacuum impregnation when the volume and expense of the impregnant in use becomes a critical factor. The danger then being a question of prohibitive cost of replacement, putting on going quality at risk. On top of this is the question of when does an impregnant in a batch impregnation plant become unusable and how can one tell if there are no quality standards to refer to! How is it that the impregnation industry acclaimed US MIL-I-17563C approval requiring it to use a particular sintered metal test ring, for which the impregnant had to be capable of a perfect seal within a maximum of two impregnations, has shunned its use as the only known means at its disposal for production process control. Is it because in the real world where these products have to perform, not in the clinical environment, from where such evaluations and approvals are carried out, that they would to be found to be wanting in a production environment?
Word has it that test rings are not used as they only tell you the impregnant has not sealed the ring. This is most certainly not the case. The ring used as a production quality check is of paramount importance as it is the only way that an impregnation plant and the impregnant can be accessed as to how well it is performing. Would your contaminated impregnant and process plant stand up to the test?
Copyright © 2022 X-Seal Limited
THERMAL CURE

44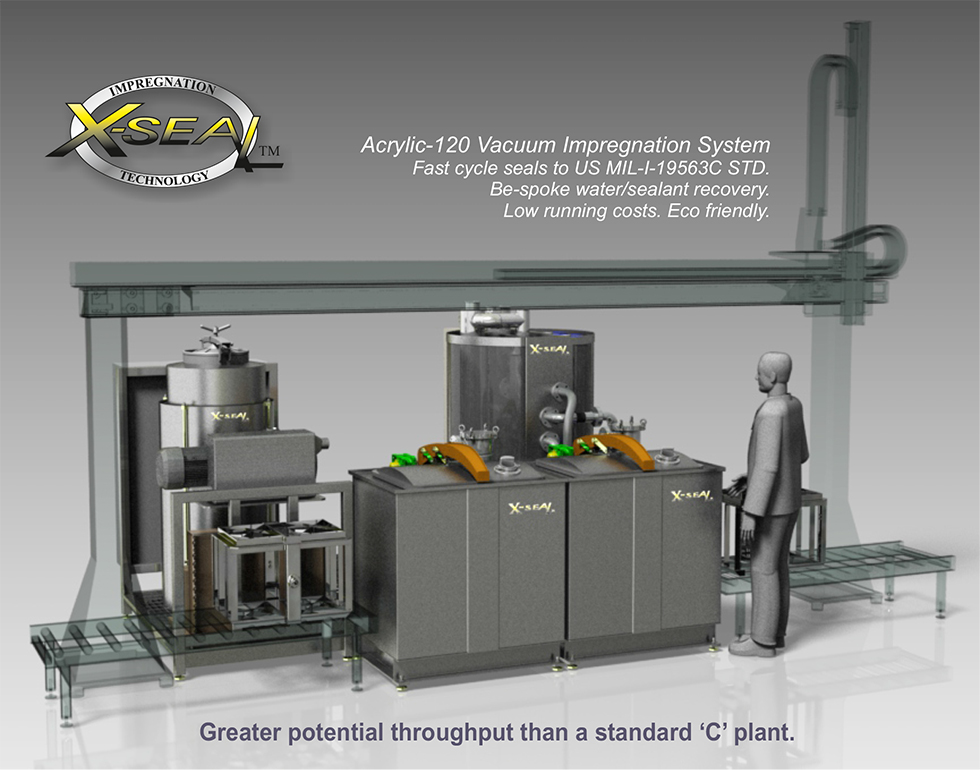 Thermal & Cold Cure Acrylic Impregnation Explained
Metal casting Impregnation – backed by over 60 years of technical innovation.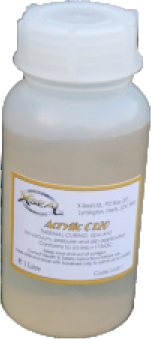 THERMAL CURE
Acrylic-T120 1 litre £56.00 incl P&P. UK only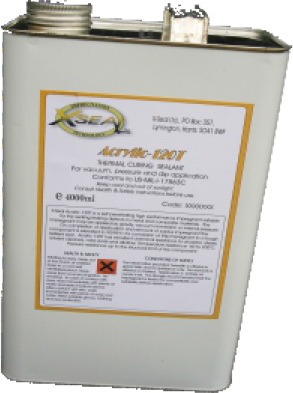 THERMAL CURE
Acrylic-T120 4 litre £48.00/litre = £190 incl P&P. UK only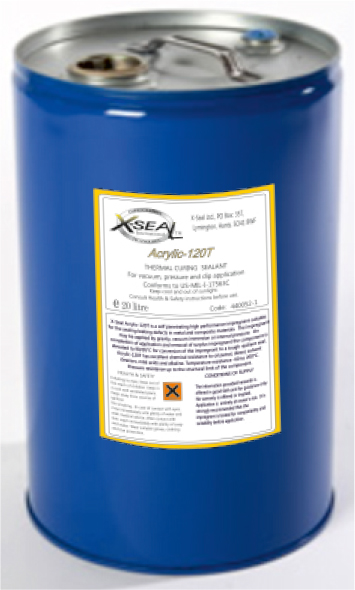 THERMAL CURE
Acrylic-T120 20 litre Enquire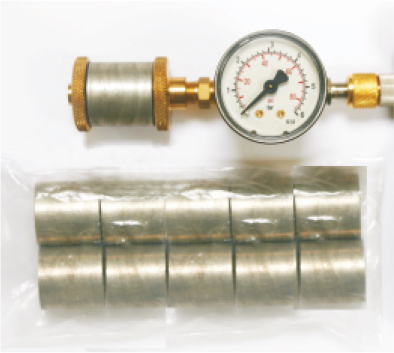 ALUMINIUM TEST RING
Conforming to US MIL 17563C Specification
1 of £14.50
10 of £13.75 each
Pressure test fixture £45.00, excl gauge + P&P
UK only
OUT OF STOCK
Sealing porous cast metal by vacuum impregnation (VI) is well entrenched within the engineering industry. A process procedure that requires no jigs and fixtures, just place it in a basket and pass it through a row of tanks and that is that. But it is not the only way to seal porosity. The author started his career in impregnation, dipping scolding hot castings into phenolic resin where the quenching effect drew the impregnant into the porosity, this was the eira pre vacuum impregnation. Pressure impregnation became a more desirable choice along with moderate vacuum impregnation using sodium silicate and polyester resin up to the 1960's when acrylic impregnation was introduced. The simplicity of the acrylic impregnation made VI the preferred option for 'in house' processing. With both hot dip and pressure impregnation becoming history, until now.
With making today's versatile impregnants available over the counter, alternative methods of yester year once again could be brought to the fore. Whilst VI had become dominant in most applications its drawbacks were overlooked, particularly as it was a process that had no means of effective quality control that can sometimes be overcome by a different approach. For example; Pressure Impregnation (PI) can do one thing not possible with VI; purging the porosity of contamination. Better still. it can be used as the test media, killing two birds with one stone. Even hot dip is a possibility on the right type of cast, using the residual temperature of a newly formed casting to draw the impregnant into the pores.
As acrylics have self seeking ability to penetrate the porosity without the need of vacuum, castings can simply be sprayed cold or Luke warm followed by heat cure. No water, no chemicals, no effluent just virgin impregnant from the can, complying with US MIL 17563C (USMS) Where as batch type processing cannot be undertaken without contaminating the impregnant making it non compliant to the Standard as being of questionable quality.
Whilst on the subject of quality standards. the one thing that has eluded the impregnation industry is in achieving an international. The USMS is as close as it got but it was in fact a self evaluation process with no reference to sealant formulations and thus no paper trail and no accountability. The principles of which where well founder but unenforceable and in fact unworkable. The problem also with the USMS is that it give false premise to something that has no credence at least towards batch VI as there is no answer to the problems of progressive impregnant contamination which in turn shows up a fundamental weakness in this method of porosity sealing.
The issue of quality assurance can be simply quantified by taking a bonafide USMS Test Ring and passing it through an impregnation plant using an 'in use' approved impregnant. The ring should seal. But there is a strong likelihood that it will not thus raising the issue as to the permanency of sealed components!.
Conversely to spray an approved impregnant onto known porosity does in fact make it compliant with the USMS, providing that the impregnant is not recycled.